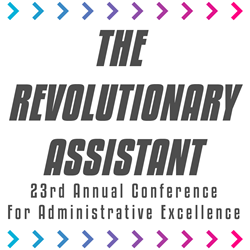 Many Administrative Professionals believe they're meeting expectations, but Executives feel differently. There is more opportunity than ever in this field, and yet, too many Administrative Professionals are not taking advantage of it."
Las Vegas, Nevada (PRWEB) April 20, 2016
Office Dynamics International, the globally recognized authority for training and development in the administrative profession, recently announced a startling discovery impacting Administrative Professionals and the Executives they support.
"After 25 years working with Executives and Assistants within some of the world's most established organizations, I've pinpointed a distinct and growing gap between perceptions and reality," says Joan Burge, founder and CEO of Office Dynamics.
With the annual celebration of Administrative Professionals Week fast approaching, the focus tends to shift toward acknowledgement and appreciation for these unsung heroes of the workplace. As one of the profession's longest and most vocal advocates, Office Dynamics is speaking up with a counter-perspective.
"There is, indeed, great opportunity for Administrative Professionals in the modern work environment, and some do thrive. However, many more are falling far below expectations," says Burge.
According to Burge, Executive leaders in today's corporate world are more independent and technology savvy than ever before. As a result, the level of support they require has shifted. In order to succeed in a support capacity, Administrative Professionals must provide more strategic assistance. They must anticipate needs and possess true cognitive competency, in addition to technical competency. All of this, says Burge, requires a deeper level of thinking that many Administrative Professionals are not prepared to handle.
Unfortunately, at the same time, Burge notes a steady erosion of professionalism in the field. As the standards for success have gotten higher, performance has actually declined.
"Many Administrative Professionals believe they're meeting expectations, but Executives feel differently," says Burge. "There is more opportunity than ever in this field, and yet, too many Administrative Professionals are not taking advantage of it."
As a pioneer in this field, Joan Burge is known for her keen understanding of the support profession and her unique "both sides of the desk" perspective. In an effort to fill this gap between perceptions and reality, Office Dynamics offers a wide variety of training and resources for both Executives and Assistants. The company has earned the respect of elite clients including Cisco Systems, The Boeing Company, Humana Inc., Procter & Gamble, Nationwide Insurance, Kindred Healthcare and Chevron Corporation.
Throughout the month of April, in recognition of Administrative Professionals Week, Office Dynamics will host an assortment of special events to further explore this dangerous and growing trend and offer tools for overcoming it in the future.
The company will lead a blog-a-thon, posting one original article each day on OfficeDynamics.com/Blog. Additionally, Office Dynamics will offer a first-of-its-kind scholarship for their nearly sold-out 23rd Annual Conference for Administrative Excellence. The winner will be announced on May 17, 2016. Details regarding scholarship application—along with more events, giveaways and celebratory offerings—will be available on OfficeDynamics.com.
About Office Dynamics International:
Since 1990, Office Dynamics International has been the global industry leader in the development and presentation of sophisticated executive and administrative assistant training, coaching and resources. We offer a broad range of solutions that create behavior change and produce sustainable results.
Office Dynamics' experience and expertise in the administrative training industry are unparalleled. We have crafted and refined a unique line of premier educational products and training programs that boost success for progressive employers and enterprising administrative professionals, secretaries, and support staff. Learn more by visiting OfficeDynamics.com.