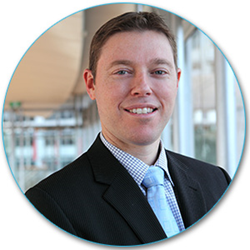 Our job at Profile Booster is to help companies (and their marketing and sales teams) stay competitive by delivering strategic and innovative digital marketing strategies
SYDNEY (PRWEB) April 05, 2016
A big majority of financial services companies are still grappling with the changes in consumer behaviour now mostly driven by digital technology and social media.
And to bridge the digital and social media divide between consumers and financial services firms, two Contract for Difference (CFD) and Foreign Exchange (FX) industry veterans Ashley Jessen and Eva Diaz launched Profile Booster, a content marketing and digital strategy consulting firm based in Sydney.
With a strong focus on the financial services sector as its niche market, Profile Booster's core services include:

Content marketing – copy writing, press releases, SEO content, newsletters and video
Lead generation – development of lead generation assets to boost sales, conversion, retention and client engagement
Market automation strategies
Social media strategies – develop and maintain corporate strategies for social media engagement through Twitter, LinkedIn, Facebook and other channels
Changing consumer behaviour
"We've been in this (CFD and FX) industry for more than a decade now and we've seen the changes that shaped it over the years. The fast pace of change being ushered in by digital technology and social media is proving to be one of the big challenges for financial companies now," said Ashley Jessen, co-founder and chief executive at Profile Booster.
"The CFD and FX industry in Australia is now at a crossroad where brokers and platform providers need to respond and deliver the needs and wants of traders and investors who are becoming more demanding and more informed by the day," said Eva Diaz, co-founder and managing director at the content marketing company.
Investment in new technology
According to Jessen and Diaz though most of the CFD and FX providers have heavily invested in technology with ongoing upgrades on trading platforms, there are some key areas that have not been given enough attention as brokers focused on delivering new platform features and capabilities.
"There's no doubt that we have seen massive improvements in trading platforms compared to 10 years ago," Jessen said.
Need for modern and digitally-oriented marketing systems
"But when it comes to marketing in 2016, a whole new world has opened up and the pace of change has been dramatic. Marketing teams now have to juggle marketing automation, programmatic media buying, finding influencers, social media outreach and the constantly evolving world of SEO."
Another challenge for CFD and FX brokers is the lack of staff with solid industry knowledge as well as digital marketing and content creation skills. With most brokers running a lean marketing team, internal staff are constantly over-stretched and focused on day-to-day activities.
"Some (CFD and FX) brokers are in a sort of tricky situation. They may have young and digitally-oriented marketing staff, but sometimes they don't have enough trading or market background to maximise the opportunities to engage with the trading clients," Diaz said.
"On the other hand, those who have been in the industry for a long time now may not have the digital technology and social media skills. This situation is creating a gap between what traders and investors want and what the brokers are delivering," she added.
Jessen and Diaz, who were at the forefront of CFD and FX trading in Australia since 2002, said the idea to launch Profile Booster came when they saw the gap that needs to be filled.
"More than ever, marketing and sales teams are now under the pump and in constant stress to generate new leads and sales. Our job at Profile Booster is to help companies (and their marketing and sales teams) stay competitive by delivering strategic and innovative digital marketing strategies," Jessen said.
"We've been in this industry for more than a decade now and given our strong digital marketing and social media focus, we believe we can help Australia's financial services companies to stay in tune and to deliver on what their clients want," Jessen added.
ENDS
For more information or additional comments, please contact:
Ashley Jessen
Ashley(at)profilebooster(dot)com(dot)au
http://profilebooster.com.au/
@ash_jessen
Eva Diaz
eva(at)profilebooster(dot)com(dot)au
http://profilebooster.com.au/
Tel: +61 421 333 763
@evasdiaz