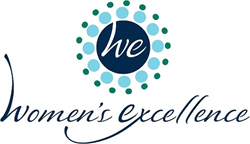 Birmingham, Lake Orion, Clarkston, Metamora, Michigan (PRWEB) April 03, 2016
"In the beginning of 2015, I started noticing some back pain. I thought maybe it was my shoes, my new job, kidney stones, etc. I went to my doctor who kind of brushed it off. I went to the emergency room numerous times for them to tell me they don't know what's wrong and that I possibly strained my back. Dr. Zaidan has been in my family for at least 15 years so I went to him. I had no idea what was wrong but I knew I was in pain and I figured it would be worth a shot to see him and see if he had answers. After an ultrasound that gave us no answers he said we should do laparoscopic surgery. I never had surgery before so I was scared and I almost told him no but he assured me I was a great candidate and that I would be fine.
I was so happy to find answers and happy to know the pain I was feeling wasn't just in my head. I am slowly starting to feel normal again and getting back to my normal life. Thanks Dr. Z."
Women's Excellence is the most comprehensive obstetric and gynecologic office in Michigan. They also specialize in menopause, weight control, bladder control, endometriosis, robotic surgery, pelvic floor physical therapy, and midwifery services. The knowledgeable, well-trained, compassionate physicians and healthcare providers of Women's Excellence are taking new patients and are conveniently located in four locations throughout southeastern Michigan, Birmingham, Lake Orion, Clarkston and Metamora. For more information, visit http://www.womensexcellence.com.