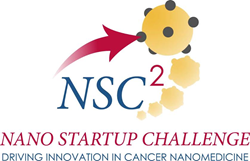 This competition creatively combines some of the most powerful tools in the Federal government's innovation toolbox to bring teams together and launch them on a path to success," said Lloyd Whitman, Assistant Director at the White House OSTP
Bethesda, MD (PRWEB) April 07, 2016
Twenty-eight multidisciplinary teams, composed of 274 entrepreneurs with experience in science, business, and law, have been accepted to participate in the Center for Advancing Innovation (CAI)'s Nanotechnology Startup Challenge in Cancer (NSC2). This open innovation startup is designed to bring near-term, commercially viable cancer nanotechnology inventions to market. NSC2 teams will compete to commercialize seven inventions that were conceived and developed at the National Cancer Institute (NCI), National Institute of Biomedical Imaging and Bioengineering (NIBIB), and National Heart, Lung, and Blood Institute (NHLBI) of the National Institutes of Health (NIH). NSC2 has also accepted four "third-party" inventions that were produced outside of the NIH in university laboratories.
Piotr Grodzinski, PhD, director, NCI Office of Cancer Nanotechnology Research, said, "This challenge creates a novel model to advance the cancer nanotechnology field and provides an excellent educational tool for business school students and entrepreneurs. It builds on the momentum delivered by NCI's Alliance for Nanotechnology in Cancer program to engage the multi-disciplinary scientific community toward the development and translation of nanotechnology-based interventions for cancer." Rosemarie Truman, CAI founder and CEO added, "We believe the challenge-accelerator model as well as training and mentor ecosystem we are providing during the challenge will amplify success rates for the new cancer-nanotech startups we spin out and also create a new platform for unprecedented nanotech commercialization."
In collaboration with the NIH and MedImmune, the global biologics research and development arm of AstraZeneca, the 501(c)(3) non-profit CAI began accepting entries for NSC2 in October 2015. CAI evaluated teams entering NSC2 on more than 40 criteria, and the teams selected represent more than 20 universities, research institutes, and hospitals from the United States and abroad. Over 20 percent of the teams are international and 25 percent are based in the Maryland, DC, and Virginia region.
"MedImmune is encouraged by the strong turnout and the opportunity to accelerate promising cancer nanotechnology through new startup companies," said Reg Seeto, vice president and head of Partnering and Strategy at MedImmune. "We see real potential for these startups to spur economic growth and reinforce the national capital region as a life science hub."
There are three phases of the challenge during which the teams and their proposals will be judged by global industry, venture, government, foundation, academic, and serial entrepreneur leaders. The first phase of NSC2 requires the teams to develop elevator speeches, a 350-word executive summary outlining potential commercial products, and a company vision. These deliverables will be posted online from April 18–22, 2016 to be voted upon by the public and the challenge judges. Scores will be a weighted average of the judges' scores and the public voting. Winners of Phase 1, the elevator speech phase, will move on to compete in the second phase of the competition. In Phase 2, the business plan phase, teams will develop a 10-page business plan and "live" pitch that will be presented to a panel of judges. Winners of Phase 2 will receive $2,500 per team and will move on to Phase 3 of the competition. Phase 3, the startup phase, requires remaining teams to launch their startups, which involves incorporating their businesses, applying for licenses, and raising seed funding from venture capitalists. Throughout the difference phases of the competition, NSC2 teams will learn from 40 rigorous entrepreneurship and startup training sessions. This benefit is aimed at dissolving barriers between science and business and expanding future career options for participants.
"This competition creatively combines some of the most powerful tools in the Federal government's innovation toolbox to bring teams together and launch them on a path to success," said Lloyd Whitman, Assistant Director for Nanotechnology and Advanced Materials at the White House Office of Science and Technology Policy. "I look forward to seeing the new nanotechnology-based products the winners will bring to market for the benefit of cancer patients."
Please subscribe to our YouTube channel to view the elevator speeches that will be coming out in Phase I on April 18th. Public voting will take place from April 18th to the 22nd.
ABOUT CAI:
The Center for Advancing Innovation (CAI) is a global public-private partnership non-profit focused on creating a virtuous circle of innovation and driving growth breakthroughs through novel, creative paradigms and models. CAI's mission is to accelerate and increase the volume of technology transfer, translational research, commercialization, and entrepreneurship in various fields of research, including biomedical research, to make more research available to the world for educational and innovation purposes, improve the economy, and positively impact world health. Through its NIH-sponsored Breast Cancer Startup Challenge and Neuro Startup Challenge, CAI has launched 33 startups and trained more than 1000 entrepreneurs. For more information about CAI, please visit http://www.thecenterforadvancinginnovation.org.