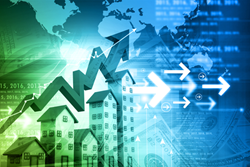 a company geared toward creating win-win solutions for homeowners when there doesn't seem to be one.
Atlanta, GA (PRWEB) April 05, 2016
CEO Gerald Grant, who made the announcement, believes homeowners should explore other options when they need to sell their house fast for cash. According to RealtyTrac- a leading home sales tracking firm states that "there are currently 893,403 properties in U.S. that are in some stage of foreclosure (default, auction or bank owned)". Additionally the company points out that "home sales are down 22% when compared to last year". With these figures one can see why the "We Buy Houses" companies can be a viable resource of the homeowner who need immediate attention.
"Peel away the facts and figures, and the picture is clear. There are far too many homes, currently, for sale and in some stage of foreclosure that makes selling a home difficult… may be for you the homeowner, but not so for us," said Grant, head of Acan Property Solutions, a company geared toward creating win-win solutions for homeowners when there doesn't seem to be one. Their motto is: "We Buy Houses Atlanta".
"If you're one of those sellers with a home currently for sale, you probably know how frustrating the real estate market is right now. Your home may have that for sale sign in the front yard for many more months, and for those who have to move quickly, two mortgage payments may be the unfortunate reality," added Grant, who believes there are options when selling doesn't work.
These options include:
• Renting: Renting might be the perfect way to generate income from a home that's been on the market for a long
period of time. Although 3 a.m. tenant calls are no fun!
• Leasing: Leasing a home works just like leasing a car, which is very commonplace and straightforward!
• Short Term Rentals: In areas like Atlanta and its surrounding areas, there are plenty of "We buy houses Atlanta"
companies like Acan Property Solutions, who specialize in brokering short-term rental deals, but not to ensure your
satisfaction from beginning to the end of the transaction, with no hassles, like Acan.
• Sell it thru a Realtor: For persons who have months to sell and can afford to pay commissions and fees thus walking
away with less, this may allow them to liquidate without their credit score suffering.
• Short Sale: Other than full foreclosure, this is the worst of all of the options, because the homeowner's credit will be
negatively affected after a short sale.
"No matter the options you choose, the bottom line is that your home may be on the market for a long time before finding a buyer, and that is sometimes not possible for those who are on a tight budget. Fortunately, we buy houses in Atlanta and know what it takes to get the deal done smoothly. "Each deal is different and no two are the same but we find ways to put everyone at ease," noted Grant, who specializes not just in buying distressed property, but listens and cares for homeowners so they get relief from their situations in the shortest time possible.
If persons are facing divorce, tenant vandalism, foreclosure, tax liens, vacant, fire damage, probate or inherited property, no matter the issue, Grant invites "you to call" him.
"Otherwise, you can go to my website and submit your information so I can see if I can help you get some relief for your situation," appealed Grant, who buys houses as-is, without the commissions or fees that come with traditional sales.
Assuring homeowners that he can close in as little as seven days without them worrying about a thing, Grant noted that "they do everything."
"This means there will be no appraisal, no repairs for the homeowner to make and many times; no closing costs, which will in the end save you more money," said the We buy houses Atlanta foreclosures expert.
CLICK HERE FOR A GUIDE ON HOW TO STOP ATLANTA FORECLOSURES.
ABOUT ACAN PROPERTY SOLUTIONS
Acan Property Solutions is a full service real estate investing company that has been rehabilitation neighborhoods in and around Atlanta for four years. Headed by Gerald Grant as CEO and Real Estate Entrepreneur, the company takes pride in helping homeowners out of particular situations because they have been there themselves. According to Gerald, a very close uncle of his passed away years ago, and his wife moved out of town and didn't know what to do with a house that held so many fond memories, but had become burdensome to manage from a distance, she sold it to him, thus was the birth of Acan Property Solutions. Call or text him at 404-482-0656