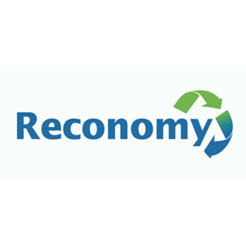 Our decision to choose Prime Document as our outsourced document management company has proven to be a great step forward for our brand.
Manchester, United Kingdom (PRWEB UK) 5 April 2016
Regarded as the UK's market leader in outsourced recycling and resource management services, Reconomy deliver innovative solutions to optimise their clients environmental and financial performance.
Reconomy's nationwide services specialise in four key sectors: construction, house building, infrastructure and business & industry. They help thousands of companies within these industries to recycle, process or dispose of waste in a responsible, sustainable and cost-effective way.
In need of a progressive service provider to fulfil their ever growing document management requirements, Reconomy turned to Prime Document as a credible and time proven partner.
Impressed with Prime Documents heritage and breadth of application experience, Reconomy's Credit Control Team Leader Jon Smith, soon realised that Prime Document were the stand out service provider to work with.
"From the initial response, to the day of launching, the service has been five star." - Jon Smith, Credit Control Team Leader, Reconomy.
Adding:
"Our decision to choose Prime Document as our outsourced document management company has proven to be a great step forward for our brand. As we look to move forward and continue to grow, we know that we have the support from a first rate service provider who understands our business and is always quick to respond."
The new service contract will see Prime Document processing up to 20,000 documents and 4,000 envelopes for Reconomy. Key objectives for the new service is to ensure pristine document presentation, achieve same day despatch, maximise integrity and drive down postage costs through a range of merge functions.
Aiding Recomony toward a digital document delivery system, Prime Document have also deployed a range of ECCO services including eBilling.
Service details and project deliverable include:

Rapid and efficient set up completion (adhered to Reconomy short time scales of implementation)
Bespoke page recognition function applied within processing software to identify page types
Merge function to reduce postage
Set up and identification of key accounts for upgraded postage
Automated pre-processing and auditing to achieve same day despatch
Automated notifications of job progress and despatch
Set up of ebilling application
Commenting on the new service contract, Prime Document Managing Director, Simon Thompson Said:
"Reconomy are a fantastic brand to work with. Their drive, ambition and forward thinking business philosophy is very much shared by our team here. We're all looking forward to a long lasting relationship where we can continue to maximise service qualities and cost efficiencies for Reconomy."
-- ENDS --
About Prime Document Ltd
Established in 1999 to provide secure and reliable critical document production and distribution services, the document management company have continued to demonstrate a quality of service and return on investment that businesses find hard to ignore.
Working with leading brands and blue chip organisations, Prime Document have a rich heritage and impressive portfolio of customers including; LeasePlan, Brammer, Johnson & Johnson, Jardine Lloyd Thompson, Andrew Page and Rentokil Initial.
Operating from Park Seventeen Industrial Estate in North Manchester, Prime Document are ideally situated between the M1 and M6 motorways, just 30 minutes from Manchester Airport. Prime Document Ltd have been awarded the highest accolade possible by an independent ISO Customer Satisfaction survey, achieving a score of 95% customer satisfaction.
Prime Document Limited
Unit 3, Park Seventeen, Moss Lane, Whitefield, Manchester. M45 8FJ
Tel: 0161 766 5544 | http://www.primedoc.co.uk