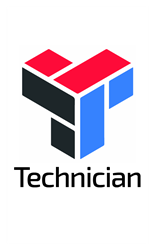 The new Technician app changes what it means to be a technical trader in 2016.
Charlottesville, VA (PRWEB) April 13, 2016
ChartIQ, provider of HTML5 charting technology, has launched a brand new version of Technician after ten months of research and development. Technician is its popular technical analysis and trading app. This new version of Technician will look and feel much different than the previous version while adding much more functionality. Users will have more flexibility to create smarter analyses and trade from anywhere using real-time data.
"Traders have resigned themselves to the notion that the desktop computer is the only device capable of deep technical analysis. Technician's new mobile app adamantly opposes that notion by putting full-powered charting and trading tools right in your pocket. The new Technician app changes what it means to be a technical trader in 2016," says Stephen Oklesson, ChartIQ's Managing Director of Active Trader Products.
Technician boasts a long list of new and redesigned features that will allow users to do more with their charts and research. The home-run feature that sets this app apart from many, is its ability to allow traders to trade stocks and FX from their charts. Technician has partnered with Tradier and Tradable who have created APIs capable of connecting multiple brokerages to the app, creating a seamless trading experience from desktop to tablet to mobile. Technician's HTML5 platform also allows users to sync their analysis and research across any device. Other features that add to the comprehensive experience include drawing tools, chart sharing, market news, company financials, and over 80 technical indicators. Technician can be downloaded from the Apple App Store or Google Play with access to the aforementioned real-time data for free. If users want to improve their experience, add-on toolkits are available, including Harmonic Patterns Collection, DS Essentials, Visual Earnings by Estimize, and WaveBasis Elliott Waves Power Tools. The new version of Technician will set the standard in mobile technical analysis and trading.
About Technician:
Technician provides innovative financial visualizations for mobile devices, tablets, and desktops. The product offers free real-time data for US stocks and forex pairs. More real-time data is available when you connect to your brokerage, allowing you to execute trades right from the chart.
About ChartIQ:
Used by brokerages, institutional trading desks, financial portals, individual traders and independent trading platforms, ChartIQ's next generation HTML5 charting and data visualization tools are redefining capital market technology.