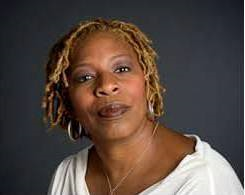 I look forward to ensuring just treatment for sexual assault survivors.
PHILADELPHIA, PA (PRWEB) April 06, 2016
Women Organized Against Rape (WOAR) announced today that Monique Howard, EdD, MPH, a public health administrator with a 15-year history of protecting and improving the health of women, families and communities has been named as the organization's executive director.
Previously, Dr. Howard was the executive director of the Office of Women's Health at the New Jersey Department of Health where she oversaw the Office of Cancer Control and Prevention, the New Jersey Cancer Education and Early Detection program and the New Jersey Commission on Cancer Research. Her goals included ensuring that women's health issues were addressed throughout the work of the Department.
Prior to the NJ Department of Health, Dr. Howard was the executive director of the New Jersey Women and AIDS Network, the only female specific HIV organization in NJ and amongst the first in the nation. She led a team of dedicated case managers and health educators who provided comprehensive social services to women and families living with HIV/AIDS.
In her new position, Howard looks forward to working on rebranding the organization as WOAR continues to address the impact of sexual assault within the many diverse communities of Philadelphia.
"I am very excited about my new role as the executive director of WOAR," commented Howard. "I look forward to ensuring just treatment for sexual assault survivors and continuing my work providing a voice for the voiceless and championing the rights of individuals who are victims of sexual assault and move them toward survivorship."
Commenting on Dr. Howard's appointment, Frank Perras, president of the board of directors of WOAR, "We're pleased Dr. Howard accepted the position as executive director. She brings significant experience in strategic planning, program development and management, and is an excellent team builder. "
Monique Howard earned a Bachelor of Science from Wagner College in Staten Island, New York, a Master's Degree in Public Health from East Stroudsburg University in Pennsylvania and a Doctorate of Education from the University of Pennsylvania.
About WOAR: WOAR is a non-profit organization in Philadelphia, PA whose mission is to eliminate all forms of sexual violence through specialized treatment services, comprehensive prevention education programs, and advocacy for the rights of victims of sexual assault. Founded in 1971 and incorporated in 1973 WOAR is Philadelphia's only rape crisis center and one of the first in the nation. Over the years the organization has grown from a group of volunteers working in a small room of a hospital to an organization that touches individuals across the city.