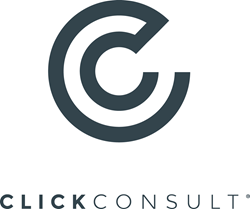 We look forward implementing the agreed strategies and working together to achieve Flogas' online objectives.
Hooton, Cheshire (PRWEB UK) 5 April 2016
Flogas prides itself on its expertise gained over its thirty year history – stating 'we're experts in energy, so you don't have to be', so it should come as no surprise that the leading energy brand should turn to experts in search to deliver the results it deserves.
Click Consult CEO and founder Matt Bullas commented;
"From the moment we engaged with the team at Flogas, there was an obvious match in values. Both companies are committed to openness, honesty and accountability in our business dealings, as well as to providing proven industry expertise to our clients.
"We look forward implementing the agreed strategies and working together to achieve Flogas' online objectives."
While Flogas' head of marketing David Robinson-Smith commented:
"It's an exciting time for Flogas as we continue to grow in both existing and new markets. Underpinning this growth is our ongoing commitment to invest in our digital capability. To support this, we are pleased to bring the Click Consult team on board to manage our search marketing plan. Through the tender process, Click Consult stood out as experts in their field demonstrating a clear plan of action to manage and monitor ongoing search performance."
Cheshire based Click Consult are a search marketing agency ranked in the top 20 by The Drum, are consistently placed in RAR's top 100 agencies and Econsultancy's top 100 digital agencies, and whose work on behalf of clients such as LloydsPharmacy Online Doctor, Oxfam and Chill.ie has seen them listed in several high-profile award shortlists over the last 12 months, as well win some fantastic new clients recently – including Demon Tweeks, HomeLet and etyres.
With a growing client portfolio of over 60 UK and international brands including Oxfam, Lloyds Pharmacy and Chill.ie as well as Truprint, Netflights, Virgin Balloons, ABTA, Appco Worldwide, Act-On and many more, all managed by over 60 skilled and experienced Search Marketing professionals, it is no wonder Click Consult are increasingly sought by brands looking for tangible, measurable returns from their online search budget.
Click Consult also provide numerous other services, from earned media campaigns to conversion-rate-optimisation (CRO), from outreach to reputation management and is a Google AdWords and Microsoft AdExcellence certified company, maintaining our key value: "Experts in Search. Simple".