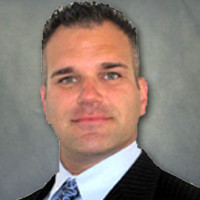 We are extremely fortunate to have such a dedicated and loyal employee in Michael Bornstein
Danvers, MA (PRWEB) April 06, 2016
NewFED Mortgage Corp. congratulates Michael Bornstein for ranking as a Scotsman Guide 2015 Top Originator. Michael Bornstein was ranked #440 in Top Dollar Volume of $67,648,815.
Scotsman Guide, the leading resource for mortgage originators, released its seventh annual Top Originators rankings on April 1. The list, which ranks the nation's top mortgage producers, appears in Scotsman Guide's April 2016 residential edition, and the rankings are available online at ScotsmanGuide.com/Top2015.
Michael Bornstein was ranked among entries from more than 2,400 mortgage professionals across the country, and this is the second time that he has made the list in the last 3 years. To be eligible for initial consideration in Scotsman Guide's Top Originators rankings, originators must have had at least $40 million in loan volume or 100 closed home loans for the 2015 calendar year. After receiving submissions, Scotsman Guide required written verification of top entrants' volume data from a certified public accountant, the chief financial officer at the originator's company or a similar source.
Michael started his mortgage banking career in 2005, and over the past 11 years he has taken an all-in, 24/7 approach to the mortgage business. His tremendous success is due to an unwavering commitment to excellence for his customers and his do-whatever-it-takes team approach with his operations staff. Mike is most importantly a dedicated family man, residing in suburban Boston with his wife and two young children.
NewFED Mortgage has specialized in residential retail mortgage lending since 2001. Licensed in six states, NewFED offers a multitude of mortgage programs, including Conventional, FHA, VA, USDA along with access to various portfolio products. NewFED President, Brian D'Amico, commented "We are extremely fortunate to have such a dedicated and loyal employee in Michael Bornstein".
Scotsman Guide Media Inc. publishes a residential edition and a commercial edition of Scotsman Guide, in addition to Scotsman Guide News, Loan Post, Scotsman Guide Community and other platforms at ScotsmanGuide.com. Each month, the magazines reach tens of thousands of subscribers nationwide. Scotsman Guide is the leading resource for mortgage originators and connects mortgage originators with wholesale and commercial lenders.
For more information, visit http://www.newfed.com or call (877) 639-3331.