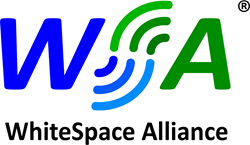 Chelmsford, MA (PRWEB) April 05, 2016
The WhiteSpace Alliance (WSA) ® is applauding the Government of India's recent steps to promote TV whitespaces as a key component of its "Digital India" initiative. WSA is a global industry organization enabling sharing of underutilized spectrum ("whitespace") to deliver economical Internet access to underserved populations around the world.
WSA commends the recent statement by the Honorable Minister of Communications and Information Technology, Shri Ravi Shankar Prasad, and the Department of Telecommunications, acknowledging the Government' s decision to assign eight experimental licenses to test the use of white space technology to fulfill the vision of Digital India. WSA also commends the Chairman of the Telecom Regulatory Authority of India, Shri R. S. Sharma, and his team for moving forward on the regulatory framework for white space technology.
"WSA and its member companies have been engaged on an ongoing basis in regulatory and technology discussions in India, as well as two pilot field deployments," said Dr. Apurva N. Mody, Chairman of WhiteSpace Alliance. "We are pleased to see the government adopt TV whitespace solutions as an important means to make digital services available to all its citizens within the next five years."
WhiteSpace Alliance has been particularly focused on validating the effectiveness of shared spectrum approaches for providing reliable broadband access in India. Since 2014, WSA has worked closely with India Institute of Technology (IIT) Bombay to connect several villages in the district of Palghar. The field trials used whitespaces to provide backhaul communication to multiple Wi-Fi hotspots, and demonstrated bandwidth of 11 Mbps over a non-line of sight distance of more than seven kilometers. A more extensive deployment involving multiple WSA member companies is currently underway in the state of Haryana.
WSA and IIT-Bombay issued a joint whitepaper in December, 2014 (WhiteSpace Alliance - White Papers) documenting nearly 100 MHz of unused spectrum in India, particularly in the 470 MHz to 585 MHz bands, which could be used to provide wireless broadband connectivity to the Indian masses. WSA is pleased that the Government has adopted this suggestion and is investigating suitable regulations to maximize benefits to rural and urban Indian populations.
WSA recently hosted an international Summit in New Delhi on the use of TV whitespaces for Digital India. The heavily attended conference featured presentations and panel discussions by solution vendors, service providers, researchers, global telecommunications regulators and Indian government officials, including significant participation from the Department of Telecommunications, addressing the topic, "Accelerating the Promise of Pervasive Broadband Using Whitespaces".
During the Summit, organizations such as the United Nations Commission on Science and Technology for Development and the International Telecommunications Union highlighted TV whitespaces as an innovative mechanism to bridge the digital divide. The powerful propagation characteristics of TV band broadcast signals make them ideal for providing "middle mile" connectivity to rural and remote areas where wired infrastructure is not cost effective to deploy, and vegetation makes line-of-sight wireless solutions unreliable. In addition, whitespace devices are easy to install, require relatively little power, and are reliable in difficult environmental conditions, minimizing implementation costs.
At the Summit, WhiteSpace Alliance also presented its "Pioneer Award" to IIT Bombay and Saankhya Labs, a local technology solution provider, recognizing each organization's achievements using spectrum sharing to deliver broadband services. Saankhya was recognized for introducing the world's first IEEE 802.22-compliant TV whitespace solution. The Saankhya solution incorporates their software-defined radio chipsets and is based upon the WSA Wi-FAR™ specification.
WhiteSpace Alliance, developer of Wi-FAR™ and WSAConnect™ interoperability specifications, has a following of more than 200 major commercial, academic, government and regulatory organizations around the world. WSA member organizations benefit from access to technical specifications that decrease development costs; expanded access to global markets, regulators and government agencies; and ongoing marketing support at no additional cost. Consumers benefit from a multi-vendor, interoperable ecosystem that brings down the overall cost of broadband access. For more information on WhiteSpace Alliance, please visit http://www.WhiteSpaceAlliance.org.
About WhiteSpace Alliance
The mission of the Whitespace Alliance (http://www.whitespacealliance.org/) is to promote the development, deployment and use of standards-based products and services as a means of providing broadband capabilities via WhiteSpace spectrum. By promoting the use of standards, the Alliance will enable companies to provide broadband connectivity at reasonable cost. The WSA will also act as an enabler of the emerging white spaces ecosystem by helping to put in place interoperability, conformance, and compliance testing to make sure that our member stakeholders get the needed information & collaborations to succeed both in the market place and with regulatory requirements. Interoperability specifications will allow multiple vendors to enter the market and help to reduce the costs for the consumers. WhiteSpace Alliance promotes the use of IEEE, 3GPP and IETF Standards for use in the WhiteSpaces.