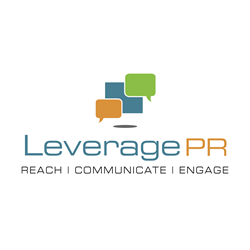 "We couldn't be more delighted to help Student Loan Genius amplify its brand awareness and establish the company as thought leaders in this space." - Joy Schoffler, principal of Leverage PR
Austin, Texas (PRWEB) April 05, 2016
Leverage PR, a full-service public relations firm for companies within the fintech, financial services, cyber security, real estate, medtech and technology industries, has been selected as the public relations agency of record for Student Loan Genius, the inventors of the first complete student loan employer benefits solution. Student Loan Genius has stepped up to eradicate the $1.3 trillion in looming student loan debt by empowering companies to help pay off employees' student loans faster, or to use student loan payments to help employees grow their 401(k). Leverage PR will provide strategic planning, media strategy and execution.
"The Genius Platform – which helps employees meet their financial goals faster, while helping businesses grow through recruitment and retention of top talent – represents the type of synergy between technology and financial expertise that leads to real social impact," said Joy Schoffler, principal of Leverage PR. "We couldn't be more delighted to help Student Loan Genius amplify its brand awareness and establish the company as thought leaders in this space."
Plagued by their own personal student loan debt, CEO Tony Aguilar and his team are committed to crushing student loans and helping employees build the nest egg they need for the life they want. The team plans on being the catalyst for Congressional legislation and a new national approach that helps eliminate today's growing, trillion-dollar-plus student loan problem.
"The level of in-depth knowledge of branding, financial innovation, and media engagement made Leverage PR a clear choice for our public relations needs," Aguilar said. "With Leverage's help, we launched our 401(k) feature, and in one week, we received 200 real contacts through the website and saw site traffic skyrocket by 500 percent. For us PR hasn't just been noise, it's turning into real business."
Leverage PR's strategic approach to media relations is helping position Student Loan Genius as the holy grail in the student loan benefits arena, and showing that they can help tackle the country's personal financial crisis that prevents hard-working individuals from getting to the next stage in their lives. In the short time the companies have been working together, Leverage PR has secured multiple media hits for Student Loan Genius, including The Wall Street Journal, Bloomberg, Fortune, US News and World Report and Washington Post.
# # #
About Leverage PR
Leverage PR is a full-service public relations firm delivering strategic planning, media relations and communications services within the fintech, financial services, cyber security, real estate, medtech and technology industries. With extensive experience in internal and external communications and media relations, Leverage PR's team possesses a deep understanding of opportunities and challenges facing innovators. At Leverage we work to build brands, increase sales, attract investment and support business growth by coordinating our efforts based on business goals. Our specialized financial services expertise allows us to tell our clients' stories in a way that attracts the key-players who ultimately impact the bottom-line. For more information, please visit http://www.leverage-pr.com.
About Student Loan Genius
Inspired by their own personal student loan debt experiences, the Student Loan Genius team is committed to responsibly improving the financial outlook for all employees with student loans. As the industry leader, Student Loan Genius is proud to blaze the path towards making this tool the new and modern benefit in all employee packages, one employer and one loan at a time. For more information, please visit http://www.studentloangenius.com.
Media Contact
Sarah Schonhoff
Leverage PR
sarah(at)leverage-pr(dot)com
512-502-5833