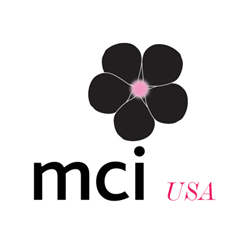 We look forward to seeing NITL thrive and grow under MCI USA's strategic leadership.
McLean,VA (PRWEB) April 05, 2016
MCI USA is proud to announce the National Industrial Transportation League (NITL) as its newest full-service client. NITL is the nation's largest and most respected association of freight transportation professionals. Jennifer Hedrick will serve at NITL's Executive Director.
NITL was founded in 1907 and is the nation's oldest association of shippers utilizing all modes of transportation both domestically and internationally. League members ship and receive a wide variety of commodities in intrastate, interstate and international commerce. As "The Shippers' Voice," NITL's mission is to advance the views of shippers on freight transportation issues and enhance their professional development.
"We look forward to seeing NITL thrive and grow under MCI USA's strategic leadership," said Erin M. Fuller, FASAE, CAE, President, MCI USA Association Management & Consulting. "We are also thrilled to welcome Jennifer Hedrick as she positions NITL to make an even greater impact on the transportation industry."
Jennifer Hedrick has over 15 years of experience working with non-profit organizations, focusing on coalition building, advocacy and program development. Prior to joining MCI USA, she served as executive director of the Pellet Fuels Institute (PFI), an international trade association focused on promotion and growth of the densified biomass industry. At PFI she led implementation of the nation's first fuel standards program and built alliances among a range of stakeholders throughout industry and government.
"NITL is excited to partner with Jennifer and the MCI USA team to better serve our members," said Doug J. Kratzberg, NITL Chairman. "We believe MCI USA is the perfect choice to enhance NITL's programs, services, and impact."
ENDS
For more information please contact:
Andy Schwarz, CAE
Associate Vice President, Public Relations
andy(dot)schwarz(at)mci-group(dot)com
+1 703.506.3260
ABOUT MCI USA
MCI USA (formerly Coulter Companies) helps companies and associations to strategically engage and activate their target audiences, building the dedicated online and offline communities they need to strengthen their brands and boost their performance. Headquartered in the Washington, DC area with offices in New York and Miami, MCI USA is proudly recognized by the American Business Ethics Awards as one of the top companies in the United States for vision, leadership and integrity. Through the merger of MCI and Coulter Companies in 2015, MCI USA serves as the United States platform for the largest global provider of strategic engagement and activation solutions. This union results in a workforce of more than 1,850 professionals in 60 cities and 32 countries, accelerating MCI's ability to work global and deliver local to senior influencers and decision-makers in associations, corporations and governments. Find out more at http://www.mci-group.com/usa.