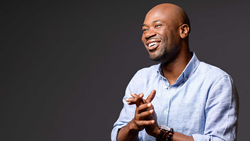 This is an exciting time to be at BKV — helping our clients navigate and keep up with the rapidly evolving digital world while making a lasting impact
Atlanta, GA (PRWEB) April 06, 2016
BKV, Atlanta advertising agency, has recently gained a Chief Technology Officer, Jerelle Gainey. Jerelle has held many titles at BKV since first joining the team in 2007. He has a passion for data and helping clients easily understand the positive results their advertising is garnering.
"Jerelle is amazing. I've never seen a data problem that he's not been able to solve. Whether it's how to track website leads and call center leads in one platform for a DRTV client, helping clients develop their data strategy — designing unified data platforms enabling cross-device attribution or working with our business intelligence team to build powerful data visualizations providing actionable insights, Jerelle and his team excel." —Maribett Varner, President.
Jerelle Gainey is also excited to begin his new journey at BKV helping clients generate positive results and marketing success.
"This is an exciting time to be at BKV — helping our clients navigate and keep up with the rapidly evolving digital world while making a lasting impact," says Jerelle. "The team and I are delighted to be able to help our clients leverage technology and data to generate extraordinary results."
In his new role, Jerelle will oversee all of the agency's technology and business intelligence efforts. He strives to deliver measurable, actionable insights to drive greater revenue for BKV clients. Jerelle will also represent BKV at industry events and as an author for the BKV blog.
About BKV
BKV is an Atlanta-based full-service direct and digital advertising agency that specializes in using data-driven strategies that make brands work harder. BKV's client portfolio includes local, national and global brands. The agency provides digital and traditional media services, as well as creative, web development, email marketing, CRM, SEO, social media, digital PR, direct mail, DRTV, database management, analytics and data modeling. For more information, visit http://www.bkv.com.