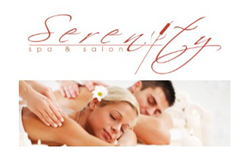 "We are thrilled that we can give back and make a difference - it is the least we can do for our veterans" -- Des Hague, Co-Founder of Aegis Enterprises.
Denver, CO (PRWEB) April 05, 2016
Des Hague, Co-Founder of Aegis Enterprises, today announced he and his family, through one of their investments, are supporting a grassroots initiative in Summit County to aid the ongoing recovering of our military veterans. Our Serenity Spa and Salon operation will provide recovery treatments and set up a fund for our veterans. http://www.serenitycolorado.com/. Certain restrictions apply. For more information, contact Des Hague at [email protected]
"For years we have supported and found ways to celebrate our military through various causes," stated Hague. "We owe our military more than we can ever repay them. The sacrifice they have made is awe inspiring and humbling. This latest program is to provide Summit County veterans with a way to help their healing process. We are thrilled that we can give back and make a difference. It is the least we can do," concluded Hague.
About Des Hague
A renowned executive with over twenty-five years of leading global public and private companies, Hague has established himself as an innovative thinker in the international business world. His forward-thinking approach pushes companies toward sustainable growth, granting them a position as resilient competitors within their respective industries. His past positions include President of Safeway Inc., President of IHOP, President of Hot Stuff Foods LLC, Vice President of 7-Eleven Inc. and, most recently, President/CEO of CenterPlate Inc., the largest event hospitality company in North America. Hague is also the Co-Founder of Aegis Enterprises, a Colorado-based advisor and investment company, focused in multiple sectors. In addition, Hague serves on the boards of DVETelepresence, PING HD, WC&P, Lessons For Life, World of Beer, Halls Cheese, Serenity Spa and Salon and the Stamford Youth Foundation along with advising on several start-up ventures.
Along with his professional projects, Des Hague contributes significant amount of time and energy to non-profit charitable work. Hague has helped raise more than $100 million over the past few years for many non-profits, including the Stamford Youth Foundation, a local organization offering multiple after-school programs for young people, and The Journey Home, a Baltimore-based Foundation fighting homelessness. Hague views Aegis Enterprises, LLC as a perfect blending of business and philanthropic activities.
For more about Des Hague, visit: http://deshague.com
Des Hague - LinkedIn: https://www.linkedin.com/in/deshague
CONTACT INFORMATION
DesHague.com
Email: [email protected]