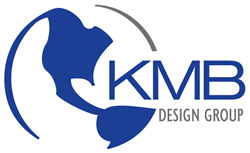 Our clients no longer have to worry about finding multiple regional firms to complete their projects – KMB is licensed everywhere in the United States.
Wall, New Jersey (PRWEB) April 07, 2016
Leading solar, telecom and MEP engineering design firm KMB Design Group recently achieved 100% national reach, finalizing certification to do business in all 50 states. KMB completed licensing requirements in its 50th state, Alaska, making KMB part of a select group of engineering companies with nationwide coverage.
"Becoming licensed in Alaska is momentous for us," said Stephen A. Bray, P.E., President and COO for KMB Design Group. "It's not about Alaska, per se, but about customer service and the flexibility and convenience we can now offer clients. Our clients no longer have to worry about finding multiple regional firms to complete their projects – KMB is licensed everywhere in the United States, providing seamless, unified design excellence, regardless of location."
Founded in April of 2008, KMB has experienced significant growth over the past 8 years. In addition to quickly extending capabilities which now include every state, Puerto Rico and Europe, the company has all of the required engineering disciplines in-house to ensure they can service clients across all divisional sectors. KMB sees a continued strong revenue growth with their increased presence and has increased staff to support a rapidly growing client base.
KMB has completed more than 545 solar design projects totaling over 425 Megawatts (MW) ranging from small scale (less than 10KW) to large scale (over 8MW) projects. KMB's telecom team has completed over 30,000 projects, including over 3,000 microwave projects and over 3,500 Small Cell / oDAS projects. KMB's Facilities & Energy Team has been involved in a wide array of building projects ranging from small interior renovation work of 1,000+ sf to large renovation projects of 150,000+ sf, as well as new ground-up buildings of 150,000+ sf – in various market sectors such as retail, hospitality, corporate office, industrial, educational, medical offices and mixed use development.
KMB Design Group is one of the nation's leading engineering firms in telecommunications, solar engineering and facilities and energy engineering. Notable projects for KMB over the past 8 years include:

Complete MEP engineering services for various areas throughout Monmouth Mall in Eatontown, NJ
Major renovations and full MEP engineering upgrades to all Winn-Dixie grocery store chain locations across Florida and Louisiana
LEED consulting, MEP engineering and commissioning services for 2-story Applebee's in Manhattan
Telecom Engineering & Deployment Services for:
o Small Cell and oDAS installations across the nation including NYC landmarks: Lincoln Center, Empire State Building and Yankee Stadium DAS Hotel
o Over 20,000 Overlay & Upgrade Projects
o Public Safety Networks
o Power Backup & Reliability on over 3,000 sites
About KMB Design Group
KMB Design Group, LLC is a full service engineering solutions provider licensed in all 50 states within the USA, as well as in Europe and Puerto Rico. KMB is a leading solar, facilities, and telecommunication engineering firm and provides a full range of offerings including mechanical, electrical, plumbing, structural, and civil engineering, as well as sustainable design, LEED consulting, energy engineering and design-build services.