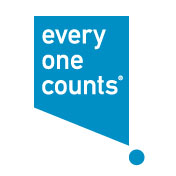 We are honored to help people in our home state of California have an easier, faster and more accurate voter check-in process in this extremely important voting cycle
San Diego, CA (PRWEB) April 12, 2016
Everyone Counts, Inc, the leader in election modernization, was granted 2016 certification from the State of California for its eLect® Poll Books. Developed specifically to meet California's election code, eLect® Poll Book is integral to streamlining the election process, reducing manual errors, reducing lines in polling places and improving the voting experience for voters and for poll workers on election day. This certification announcement allows eLect® Poll Books to be used in the upcoming 2016 presidential election in the State of California.
Initially used in June 2014 for a California primary, the eLect® Poll Book will be used for a third time in Nevada County during this year's election cycle. Everyone Counts worked closely with Nevada County's election officials to ensure that it met with all of the legislative requirements as well as the needs of poll workers - and voters - on election day.
Secretary of State Alex Padilla's office required a select handful of vendors that have electronic Poll Books already deployed in the state to be certified for use in the upcoming presidential contest. As a result of its Nevada County partnership, Everyone Counts was one of the few companies chosen to certify. Everyone Counts also holds certification in Ohio for eLect Poll Book with other state certifications pending.
"Making the entire voting process easier, more accessible and more secure for voters, pollworkers and election administrators was our goal when designing eLect Poll Book," said Lori Steele Contorer, CEO of Everyone Counts. "We are honored to help people in our home state of California have an easier, faster and more accurate voter check-in process in this extremely important voting cycle."
###
About Everyone Counts:
Everyone Counts was founded to modernize global elections with a secure, transparent software-based voting solution. Everyone Counts has built a team of internationally recognized election administration and technology experts to develop eLect®‒the world's first and only perpetually state-of-the-art, universally accessible election administration and voting system. Used by voters in more than 160 countries, eLect has become the industry standard in security, integrity, flexibility, and reliability through its unique Software as a Service (SaaS) delivery model. To learn more visit http://www.EveryoneCounts.com.