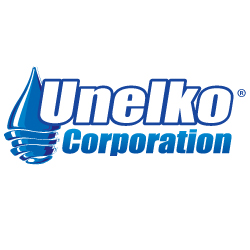 Scottsdale, Arizona (PRWEB) April 06, 2016
Unelko Corporation and the Clean-X® Team are pleased to introduce a strategic partnership with ADVANCE ADHESIVE LIMITED, a subsidiary of ASTRAL POLYTECHNIK LIMITED (APL) to distribute their high performance cleaning and surface protection products that create instant water, soil and mineral repellency in the Indian subcontinent.
ADVANCE ADHESIVE LIMITED/ ASTRAL POLYTECHNIK LIMITED (APL) is the recognized leader in the manufacture and distribution of poly pipe, serving the plumbing industry of the Indian subcontinent. ASTRAL's corporate motto "Where innovation flows" speaks directly to the APL commitment to market dominance through service and technology creating 100 percent customer satisfaction.
"Unelko is making a big splash in nanotechnology. It has become of age," says President of Unelko, Steven Ohlhausen. "Consumers and end users more than ever before want to know how to Protect their surfaces and keep them in pristine condition."
For over 40 years, Unelko Corporation has been a world leader in the development, patenting and manufacture of CLEAN-X advanced surface cleaners, coatings and treatments for the preservation and enhancement of a wide range of hard surfaces. Now, thanks to the new partnership, they hope that even more people can experience their high performance cleaning products.
Several of Unelko's acclaimed inventions include Repcon®– Rain Repellent & Surface Conditioner, which is used by military and commercial aircraft worldwide; Rain-X® the original "Invisible Windshield Wiper" for automotive glass; and The Invisible Shield® the world's first long-lasting and invisible "non-stick" coating for glass, porcelain and ceramics.
Visit Unelko's Website: http://www.unelko.com to learn more or call 1.800.528.3149