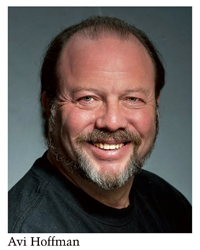 "Terrific! Powerful! Exudes with familial warmth and good will."
Aventura, FL (PRWEB) April 05, 2016
Avi Hoffman returns to the Florida stage with his popular, cozy-cabaret musical revue, "Still Jewish After All These: A Crazy Life in the Theater," at the Aventura Florida Arts & Cultural Center for three performances on Friday, April 8, and Saturday, April 9, at 8 p.m. and Sunday, April 10, at 2 p.m. Tickets are $40 and $45.
Buy tickets through aventuracenter.org; or by phone through Ticketmaster at 877-311-7469. In addition, tickets can be purchased at the Aventura Arts & Cultural Center box office Tuesday through Saturday from noon to 5 p.m. and 90 minutes prior to each performance. The Aventura Arts & Cultural Center is located at 3385 N.E. 188 Street in Aventura, Florida. Join the conversation on Twitter at #aventuracenter.
"Still Jewish After All These Years" deftly and compellingly traces Yiddish culture from its traditional roots through to today's contemporary icons, including Bob Dylan, Paul Simon and Billy Joel. Hoffman explains that this musical performance "is also a vehicle for younger Jews to connect with a culture that they may not know exists, similar to the way that Jerry Seinfeld and Larry David have been so successful in weaving Jewish customs into modern-day life."
This production follows Hoffman's critically acclaimed New York theatrical success as Willy Loman in the all-Yiddish production of Arthur Miller's "Death of a Salesman" this past Fall in New York City.
That drive to bring Jewish and Yiddish culture to a wider Jewish and non-Jewish audience led Hoffman to create a nonprofit organization in honor of his parents, The Mendl Hoffman Foundation, and to promote Jewish culture and its positive and far reaching impact on the world through all forms of artistic expression.
"The precious truth about Avi Hoffman is that his shows rest on a solid foundation of scholarship. Mr. Hoffman is a teacher and a dedicated preservationist of culture. But like so many sages, he disguises his lessons as entertainment." ~ New York Times
The New York Times also described "Still Jewish After All These Years" as as, "Terrific! Powerful! Exudes with familial warmth and good will." K. Thompson in the Palm Beach Post said, "Avi Hoffman enthralls!" and R. Levitt in Media News said, "Avi Hoffman is a treasure!"
His extensive resume includes his groundbreaking Joseph Papp Yiddish Theater production of "Songs of Paradise" as well as the NY productions of "The Golden Land" and "The Rise of David Levinsky." From NY to Los Angeles, from the stage to the big screen, Avi has received numerous awards, and critical praise.
For more information about Avi Hoffman "or the Mendl Hoffman Foundation, and/or for booking information, please contact Avi Hoffman at avi(at)mendlhoffmanfoundation(dot)org or 954-415-2730.
###
About Avi Hoffman, actor, musician, director, producer is best known for his award winning one man shows Too Jewish?; Too Jewish, Too! and Still Jewish After All These Years (Performer of the Year '95 - NY Press Magazine; L.A. OVATION award - Best Actor In a Musical 2001; NY Drama Desk and Outer Critics Circle award nominations). Both shows have been broadcast nationally on PBS. On TV, he was featured as Sid Raskin in the Starz TV series Magic City, on Netflix' Bloodline, A&E's The Glades and on the NBC 's Law and Order. He starred in the motion picture – The Imported Bridegroom and was in the PBS documentary They Came For Good: A History of the Jews in the US. Avi has performed all over the world with numerous acting and directing credits, awards and nominations. Hoffman, born in the Bronx to Holocaust survivor parents, reflects the tradition and spirit of his Yiddish background. He is the Founding President of the Mendl Hoffman Foundation.