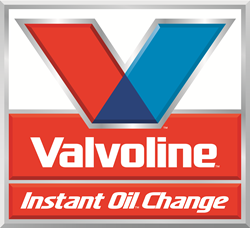 Customers can expect 25% off their oil changes, with an additional 25% of the entire days' business being donated back to the choir
Cape Coral, FL (PRWEB) April 06, 2016
Valvoline Instant Oil Change, home of the 15 minute drive thru oil change, is holding a grand opening event at their new Cape Coral service center located at 3010 Del Prado Blvd.
The event will feature a ribbon cutting ceremony on Thursday, April 7th where the Skyline Elementary School Choir will be performing at 5:00pm. Customers can expect 25% off their oil changes, with an additional 25% of the entire days' business being donated back to the choir who recently performed at Disney World.
Friday, April 8th will be the new service center's grand opening. Valvoline Instant Oil Change is offering HALF OFF every oil change.
Valvoline Instant Oil Change offers over 25 years of fast, convenient car maintenance services for busy people and company fleets. Visit VIOC.com for store hours, directions, and coupons.
About Valvoline Instant Oil Change
Valvoline, a brand of Ashland Inc. (NYSE: ASH), has been serving American motorists longer than any other motor oil. With approximately 900 locations throughout the United States, Valvoline Instant Oil Change™ is a leader in serving the quick-lube market, and is looking for franchisee partners to establish a presence for the brand in markets across the country.
About Henley Enterprises, Inc.
Henley Enterprises, Inc. opened the first franchised Valvoline Instant Oil Change service center in 1989. CEO and co-founder Don Smith developed the company specifically to operate Valvoline Instant Oil Change facilities under franchise agreements with Valvoline Instant Oil Change Franchising, Inc., a subsidiary of Kentucky-based Ashland Inc. (NYSE: ASH). As of September 2014, the Henley Companies operate over 200 VIOC franchise locations spread among the following states: California, Delaware, Florida, Michigan, Massachusetts, Maryland, New Hampshire, New Jersey, Ohio, Pennsylvania, Rhode Island, and Virginia.
Press Contact: Cindy Hudson - Marketing and Sales Manager - Henley Enterprises Inc.
CHudson@vioc.net - 248.420.3098