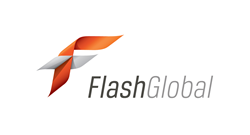 Elevating Matt and John to these instrumental roles will help create increased synergy, focus and collaborative leadership.
Mountain Lakes, NJ (PRWEB) April 05, 2016
Flash Global, a worldwide leader in providing service supply chain services and innovative strategies designed to help companies succeed in the global marketplace, today announced the promotions of Matt Zimmer to Chief Operating Officer and John Miller to Chief Sales Officer.
"Elevating Matt and John to these instrumental roles will help create increased synergy, focus and collaborative leadership as we continue to transform from a traditional 3PL to a service supply chain solution company," Flash Global President and CEO Sam Mikles said. "We will continue to fine-tune our core 3PL services as we expand our integrated service suite — a dynamic approach that will provide unparalleled strategic value to our customers."
Zimmer, who joined Flash just over a year ago, most recently was the company's Senior Vice President/Customer Solutions. As COO, he will lead the Global Operations team, which includes all operational execution and account management efforts to proactively service Flash Global customers.
"I am excited for the positive changes Matt will bring to the team that will ultimately translate into improved customer experiences. We have several initiatives underway to strengthen our operations team and improve the overall execution in support of our integrated services suite," Mikles said.
Miller, who advances from the role of Executive VP of Business Development & Marketing, has been with Flash since 2008. As CSO, Miller will lead the Sales and Marketing teams, which includes developing bundled service offerings designed to simplify the company's end-to-end value chain yet amplify the leverage provided to customers.
"Flash must drive strategic and innovative value for our customers that helps protect their brands. John and his teams are developing several new initiatives that will enable unique value for our customers," Mikles said.
ABOUT FLASH GLOBAL
Headquartered in New Jersey (USA), Flash Global provides the industry's most comprehensive end-to-end suite of global service supply chain solutions that support many of the top OEMs in the world with either emerging or established technologies. Committed to a relentless pursuit of excellence, Flash offers an immense global infrastructure that enables companies to instantly scale in 140+ countries, creating consistency, predictability and visibility into their service supply chain. Flash has in-region and in-country expertise across its Global Command Centers, Global Service Centers, and immense network of global stocking and import/export locations to service our OEMs' customer bases.