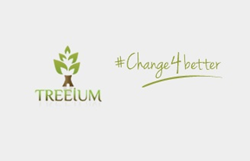 "Receiving this award for the second year in a row is an honor, and showcases our focus on giving our customers the best experience possible" Moty Ginsburg, CEO, Treeium
Valley Village,CA (PRWEB) April 06, 2016
Treeium is proud to announce that it is the recipient of 2016 Pulse of the City News Customer Satisfaction Award for the second year in a row. Only the highest rated businesses are chosen to receive this award, presented by Pulse of the City News and the Stirling Center for Excellence.
Treeium is a team of experienced home improvement managers, designers, builders, client service specialists, home maintenance experts, technologists, and environmentalists, offering quality workmanship and personalized service to ensure that every clients' home remodeling experience is exactly what they dreamed it would be while taking care of the environment in the process.
Whether you have a small project on your hands, are looking to remodel your kitchen or bathroom, or need an entire home renovation, Treeium has the expertise and passion to help you do it in a way that's smart, efficient and sustainable, so your home will not only look good, but will also be healthier for you, the planet and your wallet.
About Treeium:
Treeium is a general contracting company with over 24 years of experience, which specializes in green home remodeling. We believe that change starts from the inside out, and that the home is a great place to start. For every need there is a green solution and this is why we offer remodeling services that help our customers create their dream homes in an efficient, sustainable, healthy way for both their families and the planet.