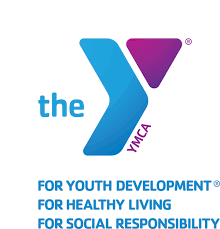 Frederick, Maryland (PRWEB) April 07, 2016
The YMCA of Frederick County has launched a $22 mil capital campaign to construct a 50,000 square foot South County Family YMCA in Urbana. Natelli Communities donated the land, valued at $8.5 mil. "We are very optimistic that we will be able to raise the remaining $13.5 mil through a variety of community program partnerships, foundations, and individual and corporate donations", says Charlie Seymour, Campaign Co-Chair.
The new facility will feature a Wellness Center; Aquatic Complex with a competitive lap pool, recreational pool, and family fun pool; group exercise studios; multi-purpose room; locker rooms; athletic fields; and lobby/gathering area.
"We are all aware of how quickly South County is growing and will continue to grow. However, we have a very small presence, and thus impact, in this part of our county. Families and children in this area need and deserve the same support and essential programming only offered by our main branch YMCA in downtown Frederick," says Chris Colville, YMCA President & CEO.
Hence the Y's capital campaign theme, Dive In, Make a Difference. "When the three pools in our new South County YMCA are packed with children taking swim lessons and participating on the many swim teams that will have access to the pool; when adults and seniors are exercising in our water aerobics classes; when those who are injured are rehabilitating in our warm water therapy pool, we will indeed be DIVING IN to make a positive difference in our community," Colville explains.
The Campaign Steering Committee is co-chaired by area business leaders Darrell Guyton and Charlie Seymour. Other members include Kim Anselmo, Ryan Bowman, Jim Draper, Hunt Hendrickson, Karl Morris, Alan Mullendore, Tom Rozynek, and Ray Speciale.
Charlie Seymour, Campaign Co-Chair, reports "the new Y will be located on a beautiful 22-acre parcel of land on Urbana Pike between Urbana High School and Urbana Middle School."
The Y is currently finishing up the Silent Phase of the campaign seeking lead and major gifts over a 5-year pledge period. "We hope to be able to break ground sometime later this year and open our doors in late 2017 or early 2018," says Colville. Phase II of the project calls for the Y to build a Child Development Center.
Months of market research have clearly shown that the South County Family YMCA will be a big success. "The Y plans to use the surplus revenue generated by this branch of the Y to underwrite critical youth and family programs in under-served, low income parts of the county," said Darrell Guyton, Campaign Co Chair. Guyton says "we already have two generous gifts to our campaign totaling $750,000. The campaign will involve dozens of area community and business leaders and we believe it will attract hundreds of donors. Pledges from YMCA staff and the Board of Directors already amount to over $500,000."
Currently, the YMCA serves more than 30,000 people in a variety of youth and family programs in 40 locations across Frederick County. The Y has also built collaborative partnerships with 35 community organizations.
"Something many people don't know about the YMCA is that we are a cause-driven, charitable organization," Colville pointed out. "No one is turned away because of inability to pay. Toward that end, the Y will provide over $600,000 in financial assistance to youth and families to participate in Y programs and services in 2016."
Those interested in volunteering to help with the Y Capital Campaign or to make a tax-deductible contribution are encouraged to go on-line at diveinYMCA.org or call (301) 663-5131, ext. 1239.
About the Y
The Y is one of the nation's leading nonprofits strengthening communities through youth development, healthy living and social responsibility. Across the U.S., 2,700 Y's engage 21 million men, women and children – regardless of age, income or background – to nurture the potential of children and teens, improve the nation's health and well-being, and provide opportunities to give back and support neighbors. Anchored in more than 10,000 communities, the Y has the long-standing relationships and physical presence not just to promise, but also to deliver, lasting personal and social change. http://www.frederickymca.org