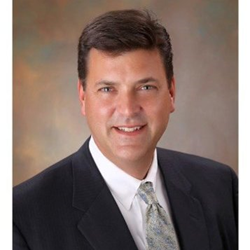 Our team has the unique mix of disciplines and experience needed to spot the most promising FinTech innovations.
Cambridge, MA (PRWEB) April 05, 2016
Vestigo Ventures, a venture capital firm headquartered in Cambridge, MA, has launched to fund early-stage companies offering disruptive innovations in financial technology services.
Vestigo's managing director, Ian Sheridan (former executive vice president of SunGard Financial Systems) heads the company. Tim Cunningham (former senior vice president & CFO of DialogTech) serves as the company's chief financial officer. Vestigo is supported by an advisory board of nationally-recognized entrepreneurial, asset management, insurance, and behavioral finance professionals.
"Vestigo has been founded on the complementary strengths of our senior staff and advisory board," says Sheridan. "Our team has the unique mix of disciplines and experience needed to spot the most promising FinTech innovations. Just as important, we operate at the nexus of the larger network of entrepreneurial pioneers in academia and the corporate world who can bring these ideas to market. Our competitive advantage is the set of unique insights yielded by this professional network, our industry experience, and the digital assets of Cogo Labs."
Vestigo invests only in those companies that it deems have the potential to profit from its strategic insight and professional network. It is based in the city of innovation, Cambridge, MA, on the fringe of the MIT campus, and has established working relationships with the academic, startup, and financial services communities.
Vestigo seeks to attract groundbreaking entrepreneurs who are creating innovative companies that align with the company's four core strategic categories of financial service:
1. Market Structures (e.g., financial markets, risk analysis, trading)
2. Operations Investments (e.g., front, middle, and back office, block chain)
3. Worksite Management (e.g., companies and the gig economy)
4. Personal Wealth (e.g., investment products, financial planning, behavioral finance)
The company's initial fund, the Vestigo Ventures Fund One, will be the first in a planned series of funds with a targeted size of $50 to $75 million per fund. Each fund is expected to invest in 15 to 20 companies that are creating breakthroughs in on one of the four core strategies detailed above.
Contact:
Ian Sheridan
isheridan(at)vestigoventures(dot)com
1 Kendall Square, Bldg. 200
Ste. B2106 Cambridge, MA 02139
781-378-2250