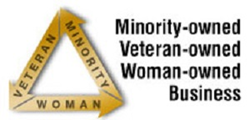 GCR Plus announced, "Congress just passed legislation eliminating the ability of self-certify for purposes of winning government set-aside contracts."
Washington, DC (PRWEB) April 07, 2016
The 2016 National Defense Authorization Act rewrites the portion of the Small Business Act governing set-asides, deleting what they have called the "trust but verify" option: the ability for putative business's to self-certify as such, then back up their self-certifications by submitting supporting documentation. Instead, the 2016 NDAA would appear to require a formal certification in order for a small business to be awarded a government set-aside contract.
Section 825 of the 2016 NDAA is entitled "sole source contracts for small business concerns owned and controlled by set-aside companies." Note: Self-certification in the Systems for Award Management (SAM) is NOT the same as an official certification/award certification from the federal government. In addition, a certification within any state is not recognized by the federal government when seeking out federal set-aside contracts. A self-certification does not enable you to participate in the set-aside contracts program.
Certifications effected are the following.

8A Business Development (8a) You can receive sole source contracts up to $5.5 Million each with no bidding
Woman-Owned Small Business (WOSB)
Economically-Disadvantaged Woman-Owned Small Business (EDWOSB)
Veteran-Owned Small Business (VOSB)
Service-Disabled Veteran-Owned Small Business (SDVOSB)
Historically Underutilized Business (HUBZone) You can receive sole source contracts up to $3.5 Million each with no bidding
Woman Business Enterprise (WBE)
Minority Business Enterprise (MBE)
Clare Meehan, president and CEO of AlphaGraphics in the Cultural District, has owned and operated her own business since 2000.
Yet, it wasn't until five years ago that one of her clients asked her to consider getting certified as a woman-owned business because it could be beneficial for clients with supplier diversity goals.
What Meehan didn't realize was that it was her business that would see the greatest benefit. Since getting the certification completed by GCR Plus and becoming a Woman Business Enterprise with the federal government, AlphaGraphics' revenue has doubled.
For several women-owned businesses like Meehan's, certification has proven to be invaluable.
Dawn Gunning, president of Gunning Inc., said, "The process is very complex and worthwhile to let an expert handle it for you."
Still, there are benefits. Certification places requirements on government agencies and suppliers to give a certain percentage of their work to women-owned and minority businesses who have successfully gone through the process.
The federal government defines a Woman Owned Small Business (WOSB) as a company that is at least 51 percent owned by one or more women.
"When we were first certified in 1989, there wasn't a need to be certified the way there is today," said Joanne Peterson, founder and CEO of Abator, a Pittsburgh-based IT company. "Now certification plays a big role both from a marketing and a customer-service perspective."
"Overall, it is a smart and advantageous move for women business owners to get certified," said Rebecca Harris, director of the Center for Women's Entrepreneurship at Chatham University. "It can provide a real competitive edge when you are looking to grow and advance your business."
Harris said while many women business owners think it is useless to obtain certification unless they are going after large government contracts, they have to look at the bigger picture.
"The government buys everything from light bulbs to jet planes, to (public relations) services, to travel, to food, so it's really varied where the opportunities lie," she said.
Having certification provides a number of benefits to the woman-owned business. Certification really enables companies to extend their buying power and for women-owned companies to be a part of that purchasing chain.
GCR Plus specializes in certification services and will assist your company with completing and submitting your business certification application. An official certified/awarded business certification will enable you to compete for government mandated set-aside funds and jobs of a particular group. Call today to talk to a certification specialist who can evaluate your company's needs. Call their hotline at 866-310-4257 or visit http://www.gcrplus.com