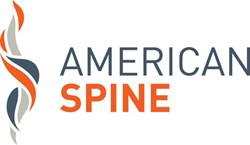 (PRWEB) April 06, 2016
American Spine is very pleased to announce that Dr. Tina Cervieri will join its team of internationally recognized physicians in April, 2016. Upon joining, American Spine and Dr. Cervieri will combine efforts to further develop and enhance the Sports Medicine program for the group. American Spine physicians already specialize in treating painful conditions of the back and neck, as well as other musculoskeletal ailments using state of the art, minimally invasive-endoscopic techniques. American Spine has 9 multi¬disciplinary locations in the Maryland and Pennsylvania areas. The multi¬-specialty team of doctors includes specialists from the fields of Pain Management, Orthopedics, Anesthesiology, and Physical Medicine & Rehabilitation. Dr. Cervieri will initially focus in the Frederick and Germantown offices.
Originally from New England, Dr. Cervieri attended Yale University for her undergraduate studies, majoring in philosophy. She earned a Doctor of Medicine from the David Geffen School of Medicine at UCLA in Los Angeles. Dr. Cervieri began her surgical training in General Surgery at the University of California, San Francisco - East Bay Program. Her passion for Orthopedic Surgery led her to complete a residency in the specialty at Lenox Hill Hospital in New York, NY. She further specialized in Sports Medicine and Arthroscopy during a fellowship at the American Sports Medicine Institute in Birmingham, Alabama. She has also trained in art at the Lorenzo de' Medici Institute in Florence, Italy, developing the observational and analytic skills that now serve her well as an Orthopedic Surgeon.
She has Board Certification from the American Board of Orthopaedic Surgery. Immediately prior to joining American Spine, and for nearly a decade prior, Dr. Cervieri worked as an Orthopedic Surgeon for the Department of Veterans Affairs, serving Veterans in the Capital Health Care Network (VISN 5). Her responsibilities while at the Department of Veterans Affairs included serving as Assistant Chief of Surgery and Chief of Orthopedic Surgery at the Martinsburg, VA Medical Center, and providing regional leadership on Operating Room efficiency. Prior to practicing orthopedics at the VA, and immediately following her fellowship in Sports Medicine, Dr. Cervieri was the Sports Medicine Division Chief for the Washington Orthopedic Center in metropolitan Washington, DC.
Since 2006, Dr. Cervieri also served as a team physician for U.S. Figure Skating. Throughout her career, she has worked with athletes from numerous sports, at all levels of play and competition, including our nation's warriors. She has enjoyed teaching orthopedic surgery to students and residents of West Virginia University, Alderson-Broaddus University, Howard University, and Shenandoah University.
Dr. Cervieri's personal time is focused on her husband and their two children. Her hobbies include skiing, yoga, gardening and photography.
The American Spine team specializes in treating painful conditions of the back and neck, as well as other musculoskeletal ailments. Our providers focus not just on treating pain, but diagnosing and eliminating the root cause of that pain. Our team of medical experts create a personalized approach to provide state of the art, minimally invasive endoscopic and multi-modal spinal care.
Dr. Cervieri and American Spine are currently accepting referrals and new patients for both orthopedic and pain management patients. To schedule an appointment at any of our offices, call #240.629.3939 or visit our website at http://www.americanspinemd.com for more information.