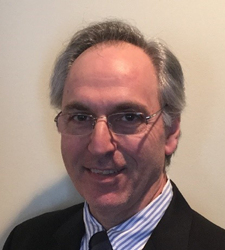 I have joined CVR to focus my attention solely on the care of patients with venous disorders as well as, continuing my efforts in clinical research. - Peter Pappas, MD
Greenbelt, MD (PRWEB) April 07, 2016
The Center for Vein Restoration (CVR), the nation's largest, physician-led, vein treatment medical organization, is proud to announce the opening of its newest office in Basking Ridge, NJ. CVR's newest location is now seeing patients at 175 Morristown Road, Suite 202, Basking Ridge, NJ 07920, under the guidance and direction of Dr. Peter Pappas.
"As an academic Vascular Surgeon, I have devoted my entire career to the care of patients suffering from Chronic Venous Disorders like varicose veins, venous ulceration, lower limb swelling and pain. I have performed basic science and clinical research on this disease entity and have become a nationally and internationally acclaimed Vascular Surgeon." Dr. Pappas continues, "I have joined CVR to focus my attention solely on the care of patients with venous disorders as well as, continuing my efforts in clinical research."
The opening of the Basking Ridge, NJ location marks the ninth Center for Vein Restoration location in New Jersey.
ABOUT PETER PAPPAS, MD
Dr. Pappas is an exciting addition to Center for Vein Restoration's roster of quality physicians. He is a board certified General and Vascular Surgeon with these impressive professional milestones:

A graduate from Rutgers-Robert Wood Johnson Medical School.
Completed his General Surgery Residency at Cooper Hospital University Medical Center, a Robert Wood Johnson affiliate.
His Vascular Surgery Fellowship was completed at Rutgers-New Jersey Medical School
Full Professor of Surgery at Rutgers-New Jersey Medical School for over 15 years and during that time period he was: Chief of the Division of Vascular Surgery, Medical Director of the Non-invasive Vascular Laboratory, Program Director of the General Surgery and Vascular Surgery - - - - Residency and the recipient of several teaching awards.
Former Chairman of the Department of Surgery at The Brooklyn Hospital Center. He oversaw 10 divisions and a fully accredited, free standing General Surgery and Podiatric Residency program.
Past President of the Vascular Society of New Jersey, the American Venous Forum and the American Venous Forum Foundation.
Nationally recognized for his basic science and clinical research on chronic venous disorders with over 66 peer reviewed publications and 30 book chapters.
Recipient of peer reviewed funding from the NIH and other institutions, for his basic science research into the underlying causes of chronic venous diseases.
ABOUT VENOUS INSUFFICIENCY
Venous insufficiency, the cause of varicose veins and spider veins, indiscriminately affects between 30 – 40 million Americans. Numerous factors including age, weight, prolonged sitting or standing, genetics or a history of DVT (blood clots) can increase the risk of developing this all-to-common and often under-diagnosed disorder. Treatment options range from simple lifestyle changes like exercising or taking frequent breaks from prolonged sitting or standing to an array of minimally-invasive, outpatient procedures.
For more information, visit http://www.centerforvein.com/vein-conditions-health-information/types-of-vein-conditions/
ABOUT CENTER FOR VEIN RESTORATION
Having performed its first procedure in 2007 under President and CEO Dr. Sanjiv Lakhanpal, Center for Vein Restoration (CVR) has since become a nationally recognized leader in the treatment of varicose and spider veins. Dedicated to relieving leg pain, treating the vascular cause of severe leg wounds, and eliminating unsightly veins, CVR's minimally invasive procedures allow patients to look better, feel better, and live better. With 48 locations and counting, they have assembled the most qualified and experienced team of physicians, researchers, and staff to serve patients across Maryland, Virginia, Connecticut, Michigan, New Jersey, New York, Pennsylvania, and Washington, DC.
For more information, visit http://www.centerforvein.com. You may also contact Nicole McMillan at nicole(dot)mcmillan(at)centerforvein(dot)com or 240-965-3277.