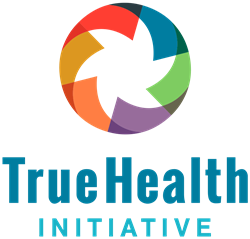 What we know about the best diet for human health is that it is based on wholesome foods, mostly plants, in sensible combinations.
Derby, CT (PRWEB) April 05, 2016
In the past weeks, headlines around the world indicated that a vegetarian diet is harmful to health, increasing the risk of heart disease and cancer. These headlines were based, in principle, on a study by researchers at Cornell University and published in Molecular Biology and Evolution (Oxford University Press).
The study did not show harms of a vegetarian diet, a contention confirmed in direct communication with the senior study author, Dr. J. Thomas Brenna.
Dr. Brenna and his team of Cornell University scientists speculated that human beings might show adaptations to the fats in their diets over time. In particular, they hypothesized vegetarian populations might display some known genetic variants that make them better at producing the fats they were not getting directly from their food. Therefore, they compared genetic markers in a population of 234 primarily vegetarian Indians, to those in 311 Americans with typical diets, and found, indeed, that the Indians had a higher frequency of genetic mutations that make them good at producing the fats their diet does not provide.
The authors also found that among those adapted to the oils and foods of a traditional vegetarian diet, the imbalances of the modern diet might be especially harmful. The study did not suggest that vegetarian diets were harmful. Rather, it showed that traditional vegetarian populations might be especially prone to the harms of the modern diet. This might help explain, for example, why ethnic Indians seem so prone to type 2 diabetes when they transition to a diet of burgers, fries, and soda.
Commenting on behalf of the True Health Initiative Council of Directors, a group of roughly 300 leading experts from 30 countries, Dr. Mike Roizen of the Cleveland Clinic said, "It is very unfortunate to see this extreme distortion of nutrition research in the mainstream media. In this case, the take-away message was completely inverted. The reality is that an enjoyably varied vegetarian diet is one of the healthiest options there is. This study showed such a diet is not just good in general, but may be especially important for those whose ancestors have adhered to such a diet, and thus adapted to it, over many generations."
"What we know about the best diet for human health is that it is based on wholesome foods, mostly plants, in sensible combinations," added Kathleen Zelman, MS, RD, also a spokesperson for the True Health Initiative Council. "Traditional vegetarian diets are not the only variant on that theme, but they are certainly one of them. The new study says nothing to dispute that, and implications to the contrary are the kind of irresponsible journalism the True Health Initiative was convened to overcome."
For media inquiries, or to speak with one of the members of the True Health Initiative Media Response Team on this issue, contact media(at)truehealthinitiative(dot)org. The Media Response Team is available to media outlets seeking responses, quotes, and input from the True Health Initiative.
About the True Health Initiative:
The True Health Initiative (THI) is a coalition of world-renowned health experts committed to cutting through the noise and educating on only the evidence-based, time-honored, proven principles about lifestyle as medicine. The ultimate mission of the THI is to eliminate as much as 80% of all lifestyle-related chronic disease through lifestyle as medicine. The THI Media Response Team (MRT), a group of over 30 national and international experts from the coalition, is a resource for all media inquiries and provides timely information about published research regarding the core principles of healthy living that most effectively add years to lives, and life to years. Visit http://www.truehealthinitiative.org to learn more and to discover how individuals and organizations may join the effort.
The True Health Initiative is produced in association with the American College of Lifestyle Medicine, the medical professional association for physicians, clinicians and healthcare executives dedicated to a lifestyle medicine-first approach to healthcare. For more information, visit http://lifestylemedicine.org.