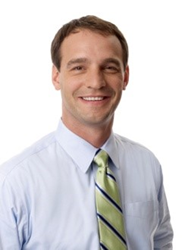 "I am excited to be leading the ERwin, Inc. team and expanding our vision into the Big Data market. We expect to extend and expand ERwin's leadership in new technology segments to meet market demands for Big Data mastery," said Famularo.
Laguna Hills, CA (PRWEB) April 06, 2016
Private equity firm Parallax Capital Partners today announced that it has completed the acquisition of data modeling software ERwin from CA Technologies (Nasdaq: CA). It will now operate as ERwin, Inc., and will be led by IT industry veteran Adam Famularo, who today has been named CEO of ERwin, Inc.
"With our acquisition of the industry leader in data modeling, we plan to enhance the value of the ERwin brand and its award-winning solutions, partners and people to the benefit of the overall market," said Jim McGarry, operating partner at Parallax.
ERwin is an industry-leading data modeling and Big Data solution that provides a simple, visual interface for managing complex data environments. It has an established and enduring track record for quality products and superior customer service.
"The longevity and endurance of the ERwin brand is an exceptional story in itself. That ERwin has been spun out to become an independent operation as part of ERwin, Inc. is good news for data modeling and will doubtless accelerate the evolution of its industry-leading product into Big Data," said Robin Bloor Ph.D., Chief Analyst & Cofounder of The Bloor Group and Founder of Bloor Research.
Leading the new independent company is Famularo, who most recently served as head of global channels at Verizon Enterprise Solutions and formerly led CA Technologies' partner sales, cloud computing, recovery management and data modeling business units. Famularo has a proven track record for building technology businesses and driving channel-focused sales.
"I am excited to be leading the ERwin, Inc. team and expanding our vision into the Big Data market. We expect to extend and expand ERwin's leadership in new technology segments to meet market demands for Big Data mastery," said Famularo. "We will not do this alone. We will work closely with our channel partners to grow our business and will execute on new strategic alliances to expand product penetration in the marketplace."
The acquisition of ERwin and the appointment of Famularo to lead the new ERwin, Inc. organization comes as good news to channel partners of the data modeling company.
Javed Matin, CEO of Myriad Solutions, a long-time ERwin partner, said of the acquisition, "I am really pleased to see Adam at the helm as the new CEO of ERwin, Inc. Having known Adam for over 15 years as well as worked with Adam as an ERwin partner, I find him to be a great leader and visionary. Adam has an excellent track record of building successful businesses, working with channel partners and being customer focused. With ERwin now being a privately owned company under Adam's leadership, we are expecting bigger and better things for both our clients and partners. We wish Adam great success in his new position, my team and I look forward to exciting times at ERwin, Inc."
Simon Carter, CEO of UK-based Sandhill said, "As an ERwin Premier Partner across a number of geographies, Sandhill looks forward to continuing to deliver outstanding value, expertise and support to ERwin clients through our ongoing partnership with ERwin, Inc. We welcome the return of Adam Famularo to lead the ERwin team and greater opportunities."
For customers, ERwin, Inc. will continue to deliver a superior level of customer service and technical innovation that will make them even more productive in their data management roles.
"ERwin has always been the backbone of good data management practices. An independent ERwin, focusing on world class technology, support and community, bodes well for the data management practitioners of today and tomorrow, taking up the challenges and opportunities of our continuously changing data-driven enterprises," said Sharon Allen, senior manager for data governance at Lytx, a company specializing in video-based safety guidance and behavior change for trucking and transportation organizations.
ERwin, Inc. will continue to operate out of its existing Tampa, FL, headquarters, with new executive offices opening in Long Island, NY.
About ERwin, Inc.
ERwin, Inc. owns the market-leading data modeling solutions that helps organizations promote strong data governance and derive maximum value from their data-driven initiatives. For both traditional and "big data" sources, ERwin® Data Modeling provides a collaborative data modeling environment to define, standardize, integrate, and clarify enterprise data assets through an intuitive, graphical interface. ERwin has longstanding brand equity as an industry leader, with an active customer base of roughly 75,000 customers in more than 50 countries. Visit http://www.erwin.com to learn more.
About Parallax Capital Partners
Parallax Capital Partners, LLC (parallaxcap.com), is a private equity firm focused on acquiring and operating application software and related services companies. Since 1999, Parallax has acquired over 20 companies. Parallax's previous and current portfolio companies generate over $1.5 billion of annual revenues and have provided significant returns for its investors, partners and employees. Parallax has built an exceptional track record of transitioning divisions, subsidiaries and product lines into successful stand-alone entities.
Media Contact
Mariann McDonagh
McDonagh Growth Associates
mariann@mcdgrowth.com
+1-516-672-8182
Copyright © 2016 ERwin, Inc. All Rights Reserved. All trademarks, trade names, service marks, and logos referenced herein belong to their respective companies.