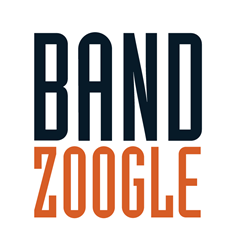 "Our new Theme Designer is a direct response to what our members have been asking us for: more control over the design of their websites," says Bandzoogle founder Chris Vinson
Montreal, Canada (PRWEB) April 06, 2016
Bandzoogle, a website builder for bands and musicians, has released a new set of design customization tools that make it easier than ever for independent artists to create a stunning, professional-looking website and music store that matches their music, without hiring a web designer.
At the core of the release is upgraded technology that gives Bandzoogle members precise control over the look of each page element when building their websites, using an intuitive Theme Designer customization menu and preview window. Musicians can now see their website come to life in real-time, without worrying about technical details.
"Our new Theme Designer is a direct response to what our members have been asking us for: more control over the design of their websites," said Bandzoogle founder Chris Vinson. "We think we've hit the mark by offering tremendous new design flexibility without compromising on the ease-of-use that our members have come to expect from Bandzoogle."
From background colors, to the height of the header area, to the opacity of the navigation menu, musicians have the freedom to apply their creative vision to their websites on-the-fly, down to the smallest detail. The user-friendly technology guarantees that any design choice will automatically be made mobile-responsive, so that it looks perfect on any screen size, device or browser.
"The new design tools are straightforward and easy going, and allow total customization of every detail in a theme," said Bandzoogle member Federico Ágreda Álvarez, known as top-ranked Electronic Music DJ/producer Zardonic. "It's great for musicians because we can make a website ourselves, that looks and feels like our own, without a designer."
Bandzoogle's update also includes the ability to save customizations as drafts, which gives musicians the chance to show their designs to friends and bandmates before publishing. They can even save multiple versions and easily switch between custom drafts or pre-designed themes, without losing their website content or customization work.
All of Bandzoogle's 15 most popular music templates are now fully customizable, and each has its own unique set of powerful design options. With the new Theme Designer in place, the company expects to release all-new customizable website themes in the coming months.
About Bandzoogle
Bandzoogle makes it easy for musicians to build a professional website and store for their music. Designed by a musician for the needs of musicians, Bandzoogle combines a simple drag+drop website editor with powerful e-commerce and promotional tools. Founded in 2003, Bandzoogle powers 25,000 band websites and has helped artists sell over $20 million in music, merch and tickets ­­– all commission-free. Plans start at $10/month including a .com domain and friendly live support. Sign up for a 30-day free trial at bandzoogle.com.