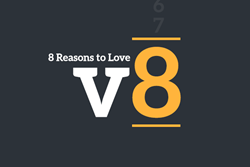 Admins now have Granular User Access Control down to the nitty gritty!
Virginia Beach, VA (PRWEB) April 06, 2016
Edvance360, award-winning learning management system, announces webinars to demonstrate the new level of control given to Administrators in Version 8, called Granular User Access Control, held Wednesdays at 1 PM ET during the month of April. To register, click here. Granular User Access Control is one of "Eight Reasons to Love V8":
Granular User Access Control – Yep, down to the nitty gritty! Now Edvance360 LMS Administrators have the ability to create and manage new user types (though the system does come with some pre-created user types), including all the thousands of features, screens, reports, and other tools within the LMS. Give chairs access to specific things. Give supervisors access to specific reports. You get the drift... For a video on this feature, click here.
For the other seven reasons clients are loving Version 8, click here. Major changes from minor features to a totally new interface...come see what we've got to offer in Version 8.
About Edvance360
Edvance360 is an Internet-based Learning Management System (LMS) and secure social network that enables institutions to implement a successful online program. Edvance360 equips schools, corporations, and organizations to host online courses, implement modular courses, and revitalize traditional courses.
Our clients enjoy a high return on their investment, personalized support, and customizable solutions. We do not believe a one-size-fits-all approach is beneficial to our clients, so we are committed to adapting Edvance360 to fit the needs of the rapidly changing world of education.
Edvance360 is headquartered in Virginia Beach, Virginia, with operations in South Carolina and Georgia. For more information, please visit Edvance360.com or call 866-458-0360.
Edvance360 and the Edvance360 logo are trademarks of Edvance360 Corporation. All other company and product names mentioned herein may be trademarks of their respective owners.