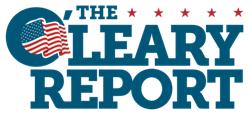 The O'Leary Report says, "The only option is for the next President to privatize the Veterans' Administration and ban caucus elections."
Austin, TX (PRWEB) April 06, 2016
A new report has been released on The O'Leary Report (http://www.theolearyreport.com) discussing cover-ups in the Veterans' Administration controversy regarding health care and voting policies for servicemen. Below are some claims made in the report:
There are 350,000 Veterans' Administration bureaucratic union members, most of whom have never seen active duty, who are paid to take care of our veterans. Democrats want the union members registered so they can vote in the Democratic primaries and caucuses. The O'Leary Report asserts that they don't seem to care if active duty members are registered: "Clinton this year and Obama in the past two years didn't spend significant money trying to get them registered, nor create a system whereby they could vote at all in caucuses or easily vote in the general election."
Brad O'Leary of The O'Leary Report said, "In 2008, the last time Hillary ran for President, a Republican donor approached a former governor at his law firm and agreed to pay for a challenge contesting caucuses because they denied voting participation by active duty military - Caucasian, Black and Hispanic. The ex-governor, who was supporting Ms. Clinton, ran it up the Washington DC flagpole and the offer was rejected because the Clinton campaign didn't want to seem racist since Obama was winning all the caucuses."
The report points out inequities in military voting opportunities. O'Leary commented regarding caucuses, "A method of voting that denies a serviceman from Afghanistan the right to vote unless he's willing to fly home to attend the caucus in his home town is an unnecessary burden on an American citizen who is serving our country. Whether or not this burden is illegal is up to the courts to decide."
The report also commented on the Veterans' Administration lengthy waiting list for medical care. Two years ago, the government said they were solving the issue, yet they never disclosed to the American public that even though it was a long list, there weren't any generals or admirals on that list. According to Montel Williams, there is a two-tiered system for veterans who have served in the same theater, with a bureaucrat deciding who is put on the brown list and who put on the blue list. There is at least one admiral in the "wrong" group that is dying because a bureaucrat says he can't qualify for VA help.
The report references studies about medical procedures at the VA and the number of deaths from them, such as how many veterans die of medical errors and adverse drug reactions, how many die of bedsores and unnecessary surgical procedures, etc. Also included in those studies are statistics regarding how many veterans are in pain from poor dental coverage due to President Obama's switch from United Concordia to MetLife, a donor to his presidential campaign. The switch was made without sending a letter to those previously covered, causing a lapse in payments and allowing MetLife to drop the coverage of thousands.
"As for disability payments," says The O'Leary Report, "an inspector general that served in the military needs to see why so many wounded veterans are being denied coverage and, worst of all, why veterans who were in a foxhole where they got injured are having to fight the government who doesn't want their payments to exceed cost plus retirement, making many veterans who have lost a limb have to pay for their own care. On top of that, current policies aren't paying the private doctors and hospitals on time or at all, and hundreds of millions of dollars in bills are unpaid."
The O'Leary Report says, "The only option is for the next President to privatize the Veterans' Administration and ban caucus elections."
Go to http://theolearyreport.com/2016/04/06/veterans-and-active-duty-military-personnel-once-again-overlooked-by-obama-and-clinton/ to see the full report.
-----
Brad O'Leary is a veteran and former member of both the VFW and American Legion. He is also the publisher of TheOLearyReport.com and former NBC News Radio/Westwood One talk show host, the author of the The United States Citizens' Handbook and former feature writer for USA Today Weekend magazine and the St. Louis Globe Daily.