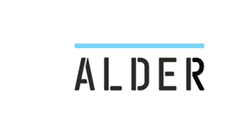 The court's ruling reaffirms our innocence.
Salt Lake City, Utah (PRWEB) April 06, 2016
Only one month after oral arguments, the United States Eleventh Circuit Court of Appeals has affirmed the final judgment for the United States District Court for the Southern District of Florida, which followed the February 24, 2015, jury verdict that found Alarm Protection Technology did not in any way infringe upon ADT's name or trademark, nor did its representatives engage in fraudulent and deceptive sales practices (ADT LLC v. Alarm Protection Technology Florida et al., case numbers 15-11277 and 15-12650, in the US District Court of Appeals for the Eleventh Circuit).
"The court's ruling reaffirms our innocence. We are pleased that the court made the right decision by affirming the jury's decision that ADT's claims were both unjust and unfounded," said Adam Schanz, CEO of Alarm Protection Technology. "We are glad that we can get back to what we do best—providing superior products and world-class service to our customers."
In August of 2012, ADT filed suit against the new company in the District Court for the Southern District of Florida seeking damages of $27 million after ADT alleged that Alarm Protection Technology infringed on ADT's acronym trademark and used deceptive sales tactics for only five of its more than six million customers. Alarm Protection Technology presented evidence that all five customers had been required to read and sign a detailed questionnaire and answer similar questions on a recorded survey call that verified the fact that the sales representatives had not engaged in deceptive practices. On February 24, 2015, a jury took less than two hours to agree with Alarm Protection Technology. ADT quickly appealed the verdict and oral arguments were heard by the Eleventh Circuit Court of Appeals on February 24, 2016. One month later, the Eleventh Circuit Court affirmed the District Court's Final Judgment.
About Alder (Alarm Protection Technology)
In 2008, Adam Schanz founded Alarm Protection Technology, focusing on providing better service to customers than the available competition. Shortly after, Schanz expanded the business by bringing on other industry experts and pushing Alarm Protection Technology into more markets across the country. In 2015, Alarm Protection Technology rebranded as Alder and grew to service customers in 22 states with several new features. Alder's mission is to provide life safety and home automation products to its customers so they can have the freedom to fully live their lives. Additionally, Alder strives to build a stable employment environment for its sales representatives by providing a long-term residual compensation program.
For more information, please call Adam Christian at (385) 218-2645 or visit Alder.com.
###