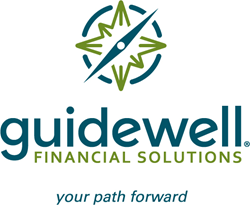 The earlier financial retirement planning begins, the better, and the my Social Security account is a good place to start.
Baltimore, Maryland (PRWEB) April 06, 2016
Social Security has helped Americans prepare for and weather retirement for more than 80 years. However, many Americans are not aware of the many different resources it provides. To celebrate National my Social Security Week (4/4 - 4/13/16) and National Retirement Planning Week (4/11 - 4/15/16), nonprofit Guidewell Financial Solutions (aka Consumer Credit Counseling Service of Maryland and Delaware, Inc.) hopes to draw attention to one such tool: the my Social Security account. This online account makes it easier for consumers to plan for and manage their retirement.
How the my Social Security Account Works
10,000 Americans reach retirement age daily; however, many are not ready for this new phase of life. In fact, a recent Fidelity Investment study shows that roughly one-third will need to make significant lifestyle changes to afford their golden years. Planning helps consumers avoid financial retirement challenges and worry. The earlier preparation begins, the better, and the my Social Security account is a good place to start. This free, online tool allows people to check their earnings and conduct a realistic retirement assessment, so they don't face unexpected financial challenges when retirement rolls around.
Once citizens register for the account, they are able to:

Verify their lifetime earnings.
Obtain their Social Security statements.
Manage their benefits – and much, much more!
Opening a free online my Social Security account is easy, convenient, and secure. To take the first step, consumers simply visit http://www.socialsecurity.gov/myaccount and fill out the registration form. Having an account makes it easy to access key Social Security information. People who haven't reached retirement can track their earnings and get an estimate of their future benefits. Those in retirement can get a letter with proof of their benefits, start or change their direct deposit, and order replacement Medicare cards. The account also makes it simple for people to update addresses and obtain replacement SSA-1099 or SSA-1042S forms for tax season.
Need to Replace a Social Security Card?
In some states, citizens can replace their Social Security card using their online my Social Security account. This service is currently available to people living in: District of Columbia, Michigan, Washington, and Wisconsin.
To take advantage of this new option, they must:
Have or create a my Social Security account.
Have a valid driver's license in a participating state or the District of Columbia (or a state-issued ID card in some states).
Be age 18 or older.
Be a United States citizen with a domestic U.S. mailing address. (APO, FPO, and DPO addresses also qualify.)
Consumers cannot request a name change or any other change when ordering a replacement Social Security card online.
How to Celebrate "Check Your Statement Day" with Us
Looking for a way to celebrate my Social Security Week? On Thursday, April 7, join the millions of Americans who will participate in "Check Your Statement" Day. Regular my Social Security Statement reviews help consumers monitor the amount they've earned. This is particularly important, because SSA bases future retirement income on a person's recorded earnings. Statement reviews also help consumers determine how much additional income is needed for retirement.
As a 501(c)(3) nonprofit, Guidewell Financial Solutions offers services that may further assist clients in their retirement planning. Free budget and credit counseling sessions help clients figure out where they stand financially and develop long-term retirement savings strategies. Financial coaching is also available to help them design and reach retirement goals. Counseling and coaching sessions are available in-person or by phone.
To learn more about Guidewell Financial's services, please visit the agency website at http://www.guidewellfs.org or call 1-800-642-2227 for an appointment. Planning is the key to a financially secure today and tomorrow: Open a my Social Security account and begin saving toward retirement today!
About Guidewell Financial Solutions
Guidewell Financial Solutions (also known as Consumer Credit Counseling Service of Maryland and Delaware) is an accredited 501(c)(3) nonprofit agency that helps stabilize communities by creating hope and promoting economic self-sufficiency to individuals and families through financial education and counseling. Maryland License #14-01 / Delaware License #07-01