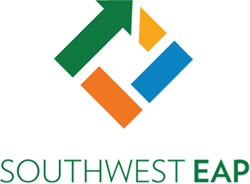 Providing EAP services for employees can save employers significant amounts through increased productivity and savings on training costs by reducing employee turnover," said Maggie Young, Southwest EAP President
Little Rock, AR (PRWEB) April 12, 2016
A study recently released by Chestnut Global Partners Division of Commercial Science showed significant improvements across several measures of workplace productivity among employees accessing employee assistance programs (EAPs). Chestnut's Division of Commercial Science conducted the study in collaboration with The Workplace Collaborative, a trade group of 14 regional EAP providers founded in 1994.
The study surveyed 1,788 employees on 5 measures of work performance and overall satisfaction: absenteeism, presenteeism (being at work but distracted by personal issues), work engagement, work distress (dread or negative feelings about being in the workplace), and life satisfaction. Study participants were surveyed at intake, when accessing EAP services, and then again in a follow-up 90 days later. Among study participants, absenteeism was reduced by 37%, presenteeism fell by 22%, workplace distress was reduced by 12%, work engagement increased by 7%, and overall life satisfaction increased by 21%. The lengthy interval between use of EAP services and follow-up suggests that the use of local EAP services produces long-term benefits for both employees and employers.
Southwest EAP of Little Rock, one of 9 Workplace Collaborative member organizations who participated in the study, significantly outperformed the overall results on all measures.
Maggie Young, President of Southwest EAP, said "Southwest EAP's performance in the study shows that we're attuned to the needs of both businesses and employees in our area. The difference in effectiveness between a local EAP provider like us and a national, one-size-fits-all provider offering mainly 800-number service shows up pretty starkly." Young said that annual costs to American businesses in lost productivity due to issues in employees' personal or work lives affecting workplace performance are estimated to top $500 billion. "Providing EAP services for employees can save employers significant amounts through increased productivity and savings on training costs by reducing employee turnover," she said, "while also improving employee health and well-being and creating a happier workplace."
Southwest EAP has provided employee assistance programs to Arkansas companies since 1978. The company also offers training and organizational development, management consultation, and risk management services to its clients. For more information about Southwest EAP, visit their website at http://www.southwesteap.com.