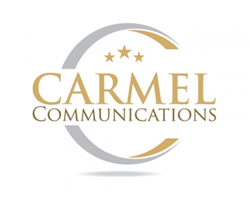 SAN FRANCISCO (PRWEB) April 06, 2016
For More Information:
Kevin Wandra, 404-788-1276 or
KWandra(at)CarmelCommunications.com
Spokespersons prepared to discuss Pope Francis' highly anticipated apostolic exhortation
Prominent lineup of speakers available to address the pope's summary of two recent synods on the family
A group of prominent spokespersons will be available to discuss Pope Francis' papal exhortation, "Amoris Laetitia" ("The Joy of Love"), which will express the Holy Father's thoughts on the controversial 2014 and 2015 synods of bishops on the family. The document is expected to potentially address such discussions as prohibiting communion for divorced and civilly remarried Catholics; the relationship between charity and truth; the need for evangelization and conversion; the challenge of providing adequate marriage preparation in a secularized world; and the demands of authentic pastoral care, including how the Church can provide it to those who have same-sex attraction, among other topics.
The list of available spokespersons includes:
Dr. Janet E. Smith, Ph.D., co-editor of LIVING THE TRUTH IN LOVE: Pastoral Approaches to Same-sex Attraction and holder of the Father Michael McGivney Chair of Life Ethics at Sacred Heart Major Seminary in Detroit.
Deacon Harold Burke-Sivers, author of BEHOLD THE MAN: A Catholic Vision of Male Spirituality and one of the most sought-after Catholic speakers.
Dr. Stephan Kampowski, co-writer of THE GOSPEL OF THE FAMILY: Going Beyond Cardinal Kasper's Proposal in the Debate on Marriage, Civil Re-Marriage and Communion in the Church.
Dr. Christopher Kaczor, Ph.D., co-author of THE SEVEN BIG MYTHS ABOUT MARRIAGE: What Science, Faith and Philosophy Teach Us About Love and Happiness and a professor of philosophy at Loyola Marymount University.
Dr. Edward Sri, Augustine Institute theology professor, author of MEN, WOMEN AND THE MYSTERY OF LOVE and content director for BELOVED, the new video-based marriage preparation program (Augustine Institute).
Father Paul Check, executive director of Courage International, Inc., a ministry that provides support for Catholics who experience same-sex attraction, and co-editor of LIVING THE TRUTH IN LOVE: Pastoral Approaches to Same-sex Attraction.
Dr. Pia de Solenni, theologian, ethicist and cultural analyst, who serves as the Associate Dean of the Augustine Institute (Orange County), located at Christ Cathedral.
Father Joseph Fessio, founder and editor of Ignatius Press, which is the primary English-language publisher of Pope Emeritus Benedict XVI's writings and the publisher of Catholic World Report. Fr. Fessio wrote his dissertation under the direction of Pope Emeritus Benedict XVI (then-Professor Joseph Cardinal Ratzinger).
Mark Brumley, president of Ignatius Press. A popular speaker, writer and teacher, Brumley is author of The Seven Deadly Sins of Apologetics. He speaks and writes widely on issues of Catholic theology, morality and social ethics. He is sets on several important boards, including the Napa Institute, the Augustine Institute, and the Benedict XVI Institute for Sacred Liturgy and Divine Worship.
Jennifer Fulwiler, host of "The Jennifer Fulwiler Show" on SiriusXM Radio. She's the author of the bestselling memoir SOMETHING OTHER THAN GOD: How I Passionately Sought Happiness and Accidently Found It, and wrote the postscript to ON HUMAN LIFE: Humanae Vitae, the re-released version published by Ignatius Press.
Carl E. Olson, MTS, editor of Catholic World Report and Ignatius Insight. He is the author of the soon-to-be released book DID JESUS REALLY RISE FROM THE DEAD: Questions and Answers About the Resurrection of Jesus in History, Film, and Literature, and two bestselling books, Will Catholics Be "Left Behind"? and The Da Vinci Hoax, and the author of hundreds of articles on theology, Scripture, current events and apologetics.
For more information, or to request an interview with one of the aforementioned spokespersons, please contact Kevin Wandra (404-788-1276 or KWandra(at)CarmelCommunications.com) of Carmel Communications.
###