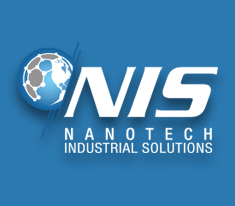 "We couldn't be more excited to have a booth [207-2] this year. We are always on the look out for the best ways to educate others about our nano technology and we couldn't think of a better place." says Todd Cawley, NIS' VP Global Sales & Marketing.
(PRWEB) April 08, 2016
Nanotech Industrial Solutions proudly announces that they will be attending this years Expomin trade show April 25-29th at booth 207-2.
"Not only is this our first show in Santiago, Chile, but it will be the debut of our two new products, Nanotech High Sulfur Diesel Clean Treatment and NanoLub® Oil Drain Extend. - These two products are going to be show stoppers," says Todd Cawley, NIS's VP of Sales and Marketing.
Over the years this show has grown dramatically from 17,000 visitors (1990) to over 80,000 (2014). "It's an exciting time at NIS and we can't wait to show off our nano technology," says Tim Walsh, NIS's new Marketing Manager.
We encourage anyone that is coming to the event to contact us at todd(at)nisusacorp.com to schedule a meeting during this five day show so they can learn how Nanotech Industrial Solutions is engineering a stronger tomorrow.
About Nanotech Industrial Solutions Inc.
Nanotech Industrial Solutions is the manufacturer of NanoLub®, an innovative nano lubricant based on inorganic particles of fullerene-like tungsten disulfide. These revolutionary particles were first developed in 1992 by Prof. Reshef Tenne at the Weizmann Institute of Science. The technology is exclusively licensed to Nanotech Industrial Solutions for commercialization Worldwide. NIS has attracted the best minds in the fields of nano technology, chemistry, and various targeted industry applications like lubricating oils, greases, coatings, metal working fluids, polymers and composites. NIS's global corporate office, commercialization R&D lab, manufacturing, blending and packaging facilities are located in Avenel, NJ.