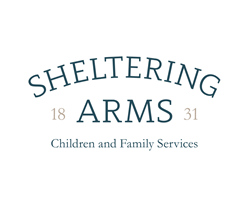 New York's youth deserve the best, and Sheltering Arms has a legacy that our City should be proud of.
New York, NY (PRWEB) April 07, 2016
On Thursday, April 7th, New York City's most compassionate and innovative leaders will come together to celebrate the life-changing work of Sheltering Arms. The gala event will take place at the acclaimed IAC Building and honor the leadership of Keith Hernandez, New York Mets legend, and Macquarie Group, a global financial services provider with offices in 28 countries.
"New York's youth deserve the best, and Sheltering Arms has a legacy that our City should be proud of," said Mr. Hernandez. "I'm honored to be a part of a mission that helps everyone to succeed in all facets, from education to work to supporting their families and communities."
"Macquarie Group and our staff are very proud to be supporting Sheltering Arms and the work they do on behalf of NYC's most vulnerable children, youth, and families in New York," said Jackie Hamilton, Managing Director, Macquarie Group, Corporate and Asset Finance.
Titled "Windows of Opportunity," the evening will feature remarks from the honorees and spotlight the experience of children and teens served by Sheltering Arms. A video premiere will present the inspiring story of two young adults in Sheltering Arms' program serving homeless youth. Throughout the event, the signature "Sponsor a Future" campaign enables attendees to fund transformational initiatives for youth, ranging from creative arts therapy to job development services.
The event is timed to celebrate Sheltering Arms' achievements in the past year while looking to the future with optimism. Sheltering Arms, serving children and families in need since 1831, has grown into one of the City's leading providers of innovative programming in Early Childhood Education, Mental Health, Juvenile Justice, Homeless Youth, and other critical areas of intervention in impoverished communities. Funds from "Windows of Opportunity" will support expanded efforts in all boroughs to maximize the potential of children and families in need.
"We are honored to stand with Keith Hernandez and Macquarie Group as we provide life altering opportunities across New York City," said Ken Kramer, Retired Partner of Shearman & Sterling LLP and Chair of the Board of Directors of Sheltering Arms. "Thanks to the City's most committed philanthropists, we are able to relentlessly innovate and deliver life changing results day by day to thousands of New York families."
About Sheltering Arms Children and Family Services
Sheltering Arms strengthens the education, wellbeing, and development of high-need children and families across the New York metro area. We serve nearly 20,000 people a year from the South Bronx to Far Rockaway. Through compassion, innovation, and partnership, we respond to our community's most pressing needs and enable individuals to reach the greatest heights of their potential. Visit us at http://www.ShelteringArmsNY.org