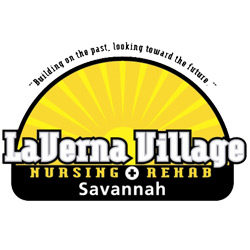 Julie Raines[…] did an excellent job of working with me on accomplishing very positive results in a short length of time.
Savannah, Missouri (PRWEB) April 06, 2016
Skilled nursing and rehabilitation facility, LaVerna Village Savannah, announces the launch of a new mobile and tablet friendly website designed to help patients and families transition into care. This spring, Savannah families are invited to log-on to Savannah.LaVernaVillage.com to learn more about all of LaVerna Village's patient-focused services, state of the art rehabilitation facilities, and community oriented programs.
Located in northwest Missouri, LaVerna Village Savannah is a community dedicated to "building on the past, and looking toward the future." LaVerna Village is a leader in skilled nursing care, offering specially trained staff to meet the evolving needs of each patient. LaVerna Village received an "Excellence in Parkinson Care Accreditation" in October of 2006, making the community the only facility in the region certified to care for patients with Parkinson's disease.
Aquatic therapy is another unique service available to residents at LaVerna Village. Unlike traditional rehabilitation, aquatic therapy enables patients to perform rehabilitative movements and exercises while safely suspended in water. Aquatic therapy reduces overall stress and strain on the body, enabling rehabilitative programs to begin more quickly after surgery, injury, or other situation when normal therapy is too painful.
Commenting on physical therapy at LaVerna Village, former patient Michael B. says, "Julie Raines[…] did an excellent job of working with me on accomplishing very positive results in a short length of time."
For those seeking independent living with emergency assistance available, LaVerna Village offers on-site apartments with air conditioning, laundry facilities, and a community room for social engagements. Each apartment is located within a handicap accessible facility that receives ongoing grounds care, maintenance, and utilities included.
LaVerna Village also offers restorative care for residents to ensure health, wellness, and vitality remain on the rise. Restorative care aims to not only restore residents, but also assist in achieving the highest degree of functionality possible. With restorative care, patients have the opportunity to move, stretch, and play at their own pace. Fly Swatter Volleyball, kickball, and full range of motion exercise are just a few examples of organized program activities.
Readers are invited to visit the following link to learn more about services offered at LaVerna Village Savannah. For additional assistance, including program information and requests to tour the facility, Savannah families are invited to log-on to http://www.savannah.lavernavillage.com to contact 24/7 admissions support. Readers may also call LaVerna Village Savannah at 816-324-3185.