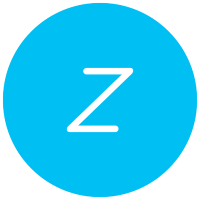 "Our goal with this solution is to create a smooth technical foundation for the transition to SAP Hybris." Evan Klein, CEO of Zaelab
Westport, Connecticut (PRWEB) April 12, 2016
Zaelab, a fast-growing digital commerce service provider, today announced the availability of a Magento to SAP Hybris conversion kit designed specifically for B2C and B2B companies that have outgrown their Magento platform and want to take advantage of the features, functionality, and scalability of SAP Hybris.
Using the Zaelab Conversion Kit, migrations from Magento to SAP Hybris can in most cases be accomplished in 90 days. This is due in large part to the continuous delivery and cloud-based approach that Zaelab applies to all client projects.
"Any e-commerce platform migration presents both challenges and benefits. The conversion approach that we have developed will allow businesses to focus time and attention on the value-added features of their SAP Hybris implementation," said Jason Potanski, Director of Cloud Services at Zaelab.
"Magento is often a preferred platform when a company is in its digital adolescence, but it can pose limitations to a growing and shifting digital commerce business," according to Zaelab CEO, Evan Klein.
SAP Hybris has continued to evolve as the leading digital commerce platform for SMBs and Enterprises alike. Along with an end-to-end suite of digital commerce cockpits, SAP Hybris provides B2C and B2B businesses with context-driven experiences leveraging real-time data for a complete omni-channel solution.
Along with the Zaelab conversion kit, new license options from SAP put the market-leading digital commerce platform within reach for most small to medium sized companies.
Zaelab will host a free webinar with SAP Hybris on Thursday, May 5th, 2016 – registration can be found here http://landing.zaelab.com/magento-to-hybris-conversion-kit/
About Zaelab
Zaelab delivers evolved digital commerce solutions for mid-sized and global enterprise brands, including Fortune Top 50 companies. Specializing in full-lifecycle B2B and B2C digital commerce solutions, Zaelab combines high-performance teams, digital customer experience expertise, and a continuous delivery approach bringing business solutions to market faster with better results. Zaelab has been a premier solution implementer for organizations investing in digital channel transformation.
To learn more about the Magento to SAP Hybris conversion kit join our free webinar on Thursday, May 5th 2016 – registration can be found at http://landing.zaelab.com/magento-to-hybris-conversion-kit/
To learn more about this product or how Zaelab's approach can help your business, contact Zaelab via the corporate office at (877) 774-8228, or visit the website at http://www.zaelab.com