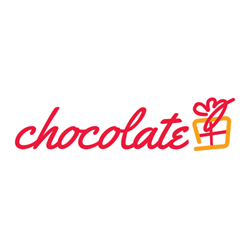 ...We feel we can make ordering and delivering chocolate as seamless as can be - and our website needed to reflect that.
Newport Beach, Calif. (PRWEB) April 07, 2016
Chocolate lovers have a reason to celebrate, as the online chocolate store, Chocolate.org, has announced an entire website relaunch scheduled for completion in Spring 2016. As a marketplace for artisan chocolate shops to sell their products nationally, the website has been successfully delivering chocolate since 2007. With new management and a fresh perspective on the industry, the website is poised to take artisan chocolate's into the modern era of eCommerce.
The company is utilizing the crowdsourcing website, LaunchRock, to give consumers a taste of what's ahead for Chocolate.org. Visitors to the Chocolate.org LaunchRock page will see design elements that are similar to those featured on the new site. In addition, guests can sign up for discounts on chocolates, receive featured deals on chocolate subscriptions, and stay informed of other tasty specials planned for the upcoming year.
"We're excited to be renovating and improving Chocolate.org from the ground up," said CEO, Jay Kim. "With where we're at in the chocolate industry, we feel we can make ordering and delivering chocolate as seamless as can be - and our website needed to reflect that."
A rejuvenated effort will be placed on the website's ability to offer an array of subscriptions to Chocolate of the Month Clubs. Subscription deliveries will highlight a different chocolate each month, delivered from handcrafted chocolate shops and available in shipments of 6, 9, and 12 months. Customers will be able to choose between a unique collection of chocolate subscriptions including vegan, gluten-free, kosher, dark chocolate, chocolate truffles, and many more. Subscriptions make a great gifts, and are the perfect treat for chocolate enthusiasts to indulge in.
The relaunched Chocolate.org will feature tremendous improvements to the website design and user experience, with changes coming to every page - from homepage to checkout. Additionally, customers on specific diets will be able to navigate to their desired chocolate much easier, with options for vegan, sugar-free, kosher, and other dietary needs conveniently located on the site. The company is also enhancing the daily management of the site, with a clear focus on marketing and advertising our chocolate shops.
Those interested in learning more about the new Chocolate.org can click here.
If you'd like to be a seller on Chocolate.org, please email brian.moore(at)chocolate(dot)org.