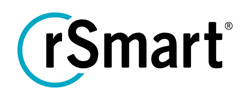 Working with so many forward-thinking institutions in developing a meaningful product enables rSmart to engage with the most innovative, brightest resources in higher education.
Scottsdale, AZ (PRWEB) April 08, 2016
According to the National Center for Education Statistics (NCES), more than 20 million students will head off to school this year to a college or university. With lots to learn and high expectations of technology to help, students will face the tasks of navigating the campus, class schedules, school resources, and community services. For students and faculty using OneCampus by rSmart, technology makes it simple to search for essential information on a mobile-friendly, single sign-on platform.
OneCampus provides colleges and universities a fresh, new approach to organizing their web-based services. Used by students and faculty at Indiana University, University of Hawaii, University of Notre Dame, and Virginia Tech, OneCampus is a revolutionary, cloud-based solution designed to help schools move to a next generation portal that makes it easy for users to find and discover campus services through a simple, intuitive search utility. OneCampus is also used by high school students and faculty.
Tony Potts, CEO of rSmart, will present OneCampus by rSmart at the upcoming ASU GSV Summit April 18-20 in San Diego. The Summit is an annual conference attracting leaders in the education technology, investor and digital innovation communities. Mr. Potts will present on the OneCampus product, and the history of rSmart's model of collaborating with colleges and universities to develop software and bring their products to market. rSmart has successfully managed this model for more than 15 years, initially supporting the Sakai and Kuali open-source communities, and then partnering with Indiana University to bring the OneCampus next generation portal to higher education institutions.
"Working with so many forward-thinking institutions in developing a meaningful product enables rSmart to engage with the most innovative, brightest resources in higher education," said Potts. "Our goal has always been to create a simple, relevant solution that embraces emerging trends and provides a productive, engaging user experience. We have seen exciting growth in the number of OneCampus users successfully navigating campus life, searching and finding campus services. We are committed to developing customer-centric solutions, with innovation and reliability as the basis for our strategy."
At the ASU GSV Summit, Mr. Potts will also highlight rSmart's continued company growth and gains in new users nationwide. As a result of this growth, rSmart is increasing its staff to support new customers and recently hired Terri Zezula as their new Vice President of Sales and Marketing. Terri comes to rSmart with more than two decades of experience as a sales and marketing professional in education technology for companies such as PowerSchool Group, Scientific Learning and Pearson. Terri will lead the efforts to increase revenue and expand marketing activities, as well as contribute to the marketing and business strategy for OneCampus by rSmart.
In addition to the presentation at the ASU GSV Summit, OneCampus will be showcased at the 96th annual American Association of Community Colleges conference April 9-12 in Chicago (Booth 519).
To learn more about OneCampus or to request a demo, visit https://www.rsmart.com.
About rSmart
For more than 15 years, rSmart has been changing the way higher ed thinks about technology by delivering solutions that reduce costs, improve productivity, and simplify the user experience. The OneCampus product is a lightweight, mobile-friendly technology that makes finding campus services faster and easier than ever. rSmart is privately held and headquartered in Scottsdale, AZ. To learn more, visit https://www.rsmart.com.