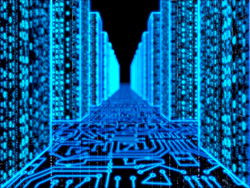 "With fewer servers, hard disk arrays, and other components running, it stands to reason that your energy bills will go down."
Fairfield, New Jersey (PRWEB) April 22, 2016
In another way to celebrate Earth Day, New Jersey's leading IT support company, Quikteks, advocates the reduction of the carbon footprint associated with information technology through virtualization.
According to Andrew Rich, CEO and owner of Quikteks, one of the best ways for businesses to reduce their IT carbon footprint is via virtualization. "Virtualization allows you to make the most of your existing hardware," he explained. "For example, instead of buying and powering a second, third, or fourth server for various purposes, virtualization can be used to create standalone systems within your existing server. This reduces both your upfront and operating costs, and it has a much smaller impact on the environment."
What types of IT can be virtualized? Some of the more common IT virtualization projects Quikteks deploys in New Jersey include: server virtualization, desktop virtualization, storage virtualization, hardware virtualization, and application virtualization.
"Virtualization also supports remote access," Rich explained. "With a virtual desktop, employees can log into their desktops at the office, at home, or at a hotel when traveling on business, or even at customer's location. No matter where they are, the virtual desktop is exactly the same. Employees have seamless access to their documents, company databases, network assets, personal preferences, operating system features, RAM, and processing power."
This remote access, in turn, further helps the environment by facilitating telecommuting. "By allowing employees to work from home occasionally, you're reducing carbon associated with commuting while also providing employees with a desirable perk that could help with your long-term employee retention."
Another benefit of virtualization involves lower energy bills. "In a virtualized environment, the number of physical components is reduced, often dramatically. With fewer servers, hard disk arrays, and other components running, it stands to reason that your energy bills will go down," he said. "Meanwhile, those that you do have will generate much less heat. Your air conditioning system will not need to work as hard to keep the hardware and the building cool, resulting in further energy savings and environmental benefits."
Finally, businesses that use IT virtualization may be able to downsize, but in a good way. "With a smaller data center, some businesses actually move to a smaller location when their lease is up for renewal," Rich said. "Others take advantage of their newfound office space."
With Earth Day just around the corner, Quikteks is offering a $500 credit to New Jersey businesses looking to virtualize their network.
About Quikteks
Based in Fairfield, New Jersey, Quikteks delivers cutting-edge, reliable and cost-effective business technology solutions to small and medium-sized businesses in the Tri-State area. The company's computer solutions include 24-hour tech support, help desk support, computer support, consulting, and storing valuable and confidential data in a secure cloud.
For More Information:
Email: info(at)quikteks(dot)com
Phone (973) 882-4644