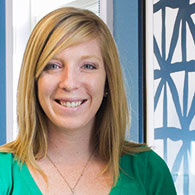 Ankeny, Iowa (PRWEB) April 08, 2016
QA Graphics is proud to announce the promotion of Hayley Nugent to Project Coordinator. Hayley joined the company in 2012 as a CAD Specialist and was previously promoted to Drafting Manager. A graduate of Iowa State University, Hayley has a Bachelor's of Architecture and a proven professional history of leadership and advancement.
This is a new position that QA Graphics created after identifying a need for one project coordinator to organize and coordinate all projects from beginning to end. This will help ensure that project goals are met and that any issues or concerns are addressed in a timely manner.
"Over the past four years, Hayley has proved to be an invaluable resource," said Dan McCarty, Owner. "Her knowledge about our services, in addition to her attention to detail and customer oriented spirit make her a perfect choice for the job."
In this position, Hayley will be responsible for overseeing planning, production and documentation for all aspects of each individual project. She will serve as the face of the company and will correspond with customers at all levels of the project. In addition, Hayley will work internally to assign, track and archive projects. She will serve as the project management system administrator, assisting both employees and customers in using the system with accuracy.
"We know Hayley will do a great job executing this new role and helping us provide a better customer experience for our clients," said McCarty.
About QA Graphics
QA Graphics is a leader in the building automation and green building industries. The company specializes in HVAC graphic development services, system graphics, floor plan graphics, and EEEDs. These dashboards help organizations teach occupants about building performance and sustainability. The company also provides marketing solutions such as interactive applications, 3D design and animation, UX design, videos, and more. Visit http://www.qagraphics.com to learn more.
###