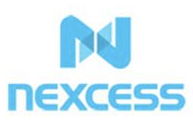 We're happy to release Alarmbell under an open source license because a safer Magento ecosystem benefits us all.
Southfield, MI (PRWEB) April 07, 2016
Nexcess, a leading provider of performance-optimized managed Magento hosting, has announced the release of Alarmbell, an open-source Magento security plugin that helps protect eCommerce stores by notifying retailers when admin users are created, modified, and deleted.
If an attacker is able to compromise a Magento eCommerce store, they will typically create a new admin user for their own use. Creating an admin user gives an attacker control over the store, providing them with access to information stored in the database and the ability to add arbitrary code to the store via malicious extensions that may include malware.
Alarmbell, which was developed by Nexcess' engineers, will log changes and send customizable email notifications whenever a modification is made to a Magento store's admin users. The plugin will log IP and account information of any user attempting to make changes to admin accounts.
"In the unfortunate event that an eCommerce store is compromised, its owners need to know as soon as possible. Because the progression of most Magento security breaches follows a predictable path, Alarmbell, which monitors changes to admin users, presents a significant stumbling block to online criminals," commented Chris Wells, President and CEO of Nexcess, "We're happy to release Alarmbell under an open source license because a safer Magento ecosystem benefits us all."
Alarmbell is just the most recent open-source Magento extension from Nexcess, the developers of the popular Turpentine extension, which improves the integration of Magento with the Varnish web accelerator; and Sentry, a two-factor authentication plugin for Magento eCommerce stores in partnership with Human Element.
###
About Nexcess
Nexcess is a Southfield, Michigan-based managed Magento hosting company founded in 2000, with data centers distributed throughout the United States, Europe, and Australia. Nexcess offers a variety of Magento hosting services ranging from entry-level packages to custom clustered/complex hosting configurations, with an emphasis on achieving maximum performance for high-profile stores. For more information, visit http://www.nexcess.net.