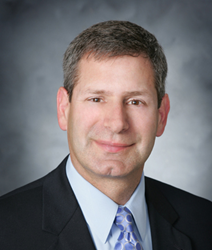 "I am honored to be a part of the YPO- WPO which gives me the opportunity to grow and share ideas with people I respect and value. My goal is to bring back new ideas to help our community." -William K. Mattar
Buffalo, New York (PRWEB) April 06, 2016
The World Presidents' Organization (WPO) of the Empire State Chapter had recently announced William Mattar, Esq. as Chapter Chair. YPO-WPO is the largest business leader organization in the world. Mattar recently attended the YPO-WPO EDGE conference in Dubai to participate in discussion and listen to presentations on an array of social and business topics. The World Presidents' Organization (WPO) was founded in 1970 and includes more than 8,000 business leaders.
YPO (Young Presidents' Organization) connects business leaders under the age of 50, then members transition into the WPO and continue education and networking in over 125 countries world wide. William K. Mattar Esq. has been involved with the organizations for many years and uses it as a platform to communicate with business leaders.
About William Mattar, PC
For over 25 years, William Mattar has been representing clients across New York State including the Buffalo, Rochester, Syracuse, Binghamton and Albany regions, as well as in Pennsylvania. With a principal office located at 6720 Main Street in Williamsville, NY, William Mattar focuses on auto injury cases for those seriously injured in motor vehicle accidents. Call the William Mattar Immediate Response Team at 444-4444. For more information about the firm, please visit http://www.WilliamMattar.com.