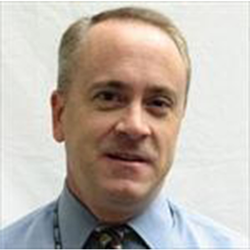 Yorba Linda, CA (PRWEB) April 07, 2016
The occurrence of primary hyperaldosteronism among general and resistant hypertensive populations is widespread, ranging from five to 20 percent. This disorder, which is considered a secondary form of hypertension—caused by improper secretion of aldosterone and activation of the mineralocorticoid receptor—is a highly treatable and potentially curable form of hypertension.
DiaSorin is sponsoring a new, free educational webinar, "Primary Hyperaldosteronism: From A to Z," which will discuss the prevalence, pathophysiology, screening and diagnostic studies, and treatment options for patients with primary hyperaldosteronism so that physicians can accurately screen and identify cases. Continuing education credits will be offered through the PACE system.
The speaker is Jonathan Williams, MD, MMSc, assistant professor of medicine at Harvard Medical School, and associate physician at Brigham and Women's Hospital, Division of Endocrinology, Diabetes, and Hypertension. Dr. Williams has devoted his research efforts to deciphering the intricate relationship between genetics and environment with respect to individual susceptibility to cardiometabolic disease. He has more than 40 original publications describing the physiologic and pathologic interplay of renin-angiotensin-aldosterone system activity and dietary salt intake in hypertension, insulin resistance, heart disease, and obesity. Dr. Williams is an active program developer, course director, and mentor for the Harvard Medical School's Scholars in Clinical Research Program. His complete bio is found on the LabRoots website.
The free webinar, hosted by LabRoots, will be presented on April 14, 2016, at 9 am PT/11 am CT/12 pm ET.
For full details about the event, obtaining continuing education credits, and free registration, click here.
About DiaSorin:
DiaSorin Inc. offers the broadest, fully automated Infectious Disease and Specialty Diagnostics menu including the Best-in-Class Vitamin D. These quality assays are analyzed on the versatile LIAISON® XL platform. We provide value through sales, service and support solutions to clinical laboratories by consolidating their menu in order to streamline processes and increase efficiency.
About LabRoots:
LabRoots is the leading scientific social networking website and producer of educational virtual events and webinars. Contributing to the advancement of science through content sharing capabilities, LabRoots is a powerful advocate in amplifying global networks and communities. Founded in 2008, LabRoots emphasizes digital innovation in scientific collaboration and learning, and is a primary source for current scientific news, webinars, virtual conferences, and more. LabRoots has grown into the world's largest series of virtual events within the Life Sciences and Clinical Diagnostics community.