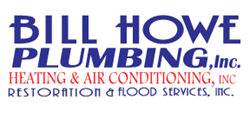 ...Healthier, happier, and more engaged employees are the heart of any business.
San Diego, CA (PRWEB) April 07, 2016
Bill Howe Plumbing, Inc. has grown into one of the largest family-owned and operated service and repair companies beginning with drains and plumbing in San Diego in 1980. For over 35 years, they have continued to add on new services and help strengthen the industry through advanced training and education, most notably through their local Plumbing-Heating-Cooling-Contractors of San Diego (PHCC-SD). The PHCC offers a four-year training program to students working towards their Journeyman license and a two-year heating & A/C program in San Diego.
The PHCC is dedicated to the advancement and education of the plumbing and HVACR industry, for the health, safety, and comfort of society and the protection of the environment. There are over thirty-nine HVAC and plumbing contractors in the San Diego chapter, and over 40 affiliate members committed to helping business owners and residents find quality professionals who are trained, licensed, and insured.
Each month, the PHCC of San Diego hosts a contractor and affiliate member dinner meeting with a special guest speaker. Speakers are industry leaders, business consultants, government representatives, and more sharing the latest industry news and solutions, business challenges, and innovative ways to grow the plumbing and HVAC trades. On April 7, Bill Howe Plumbing will host the monthly meeting at their training facility at their office on Aero Dr. They are proud to welcome Ann Marie Houghtailing as the guest speaker. Ann Marie is presenting How to Design an Energized, Enthusiastic, Engaged Culture, helping owners and affiliates empower and engage employees.
"We're very excited for our guest presenter this month," said Tina Howe, Vice President of Bill Howe Plumbing, Heating & Air. "We know that healthier, happier, and more engaged employees are the heart of any business and look forward to sharing Ann Marie's expertise with the PHCC members."
Bill Howe Plumbing, Heating & Air has been a member of the PHCC for many years, and has over 25 students attending the current Journeyman program at the PHCC. Bill and Tina Howe have both served as Chapter President, their daughter Jaime Howe-Stolis has served on the Board of Directors, and Human Resource Manager Amber Baynard is the current PHCC Board of Director's Secretary.
For more information about the San Diego PHCC, please visit http://www.phccsd.org.
For more information about Bill Howe Plumbing in San Diego, visit http://www.billhowe.com, or to speak with Bill or Tina Howe regarding this announcement, contact Bill Howe Marketing Director, Julie Riddle, at Julie(at)billhowe(dot)com.
About Bill Howe Family of Companies
Bill Howe Family of Companies is comprised of Bill Howe Plumbing, Inc.; Bill Howe Heating & Air Conditioning, Inc.; Bill Howe Restoration & Flood Services, Inc. The family-owned and operated company began in 1980 with the plumbing division and has grown into San Diego County's largest low-cost one-stop-shop for service, repairs and installation, offering both residential and commercial services. 9085 Aero Drive, Suite B, San Diego, CA 92123. Call 1-800-BILL-HOWE because We Know Howe!
###