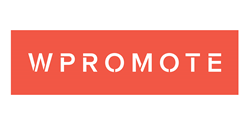 "I've really been impressed with Wpromote and I'm excited to be joining the team as an Advisory Board Member," said Renwick
El Segundo, CA (PRWEB) April 08, 2016
Wpromote, the nation's leading digital marketing agency, announced in early April the appointment of former Head of Industry, Health Services at Google and current Head of Sales at Lyft, Gyre Renwick, to be the newest Advisory Board Member at Wpromote. This announcement dovetails with the 2016 opening of a Wpromote office in San Francisco, where Renwick is located.
Renwick, a thirteen-year Google veteran and sales expert, joins Wpromote to bring years of experience in driving digital marketing innovation. His talent for creating growth and strategizing at high levels, especially in enterprise and mid-market, will be especially applicable to Wpromote's book of clients. Renwick will help Wpromote provide even more impactful offerings and business solutions.
"I've really been impressed with Wpromote and I'm excited to be joining the team as an Advisory Board Member," said Renwick. "I'm looking forward to helping Wpromote continue its path of exponential growth and expansion while delivering world class strategies for our customers."
In his role at Google, Renwick "focused on providing strategy and support" to top Healthcare partners across all of Google Products globally. This success with products, collaborators, and teams will now be applied to Wpromote and help elevate Wpromote's services nationally and globally, improving the flow and efficiency of sales teams, growing key accounts, and streamlining major projects.
"As a 13-year veteran of Google, Gyre's experience and insight into the needs and opportunities of Google's advertisers is unmatched, and we're incredibly excited to bring him on as a board member," said Michael Mothner, Wpromote Founder & CEO. "Formalizing this relationship and taking it to a new level will allow us to collaborate fully on a wide range of projects and really deliver exceptional quality to our clients."
Renwick has worked with Wpromote in the past on shared, key clients such as Zenni Optical and Elements Behavioral Health, and will continue to do so in his new role as Advisory Board Member. His leadership in the San Francisco area will aid Wpromote with expansion into the Bay Area, as well as Silicon Valley, as the company establishes its third office by the end of Q2, 2016.
About Wpromote
Founded in 2001 by Michael Mothner, Wpromote is an award-winning online marketing firm headquartered in El Segundo, California with nearly 200 employees and expanding rapidly. Named one of the Best Places to Work in the US by Ad Age two years running, Wpromote has helped hundreds of clients from startups to Fortune 500 companies grow their businesses online with end-to-end digital solutions. Through integrated search, mobile, and social marketing, the firm has propelled Toyota, Bayer HealthCare, Verizon, Sungard, Z Gallerie, Wienerschnitzel, Shutterstock, J.D. Power, TUMI, and Billabong into dominating the online Commerce space. With unmatched experience in multi-channel, content-centric campaigns and unrivaled dedication to clients' results, Wpromote helps companies big and small act and move like large enterprises. For more information, visit http://www.Wpromote.com.
About Gyre Renwick
Renwick is an accomplished sales and marketing management professional with recognized success in strongly impacting the growth of the sales team at Google, from a startup environment to serving a global advertiser base today. He has expertise in increasing revenue, penetrating new markets, and building brand visibility by leveraging Internet marketing and social media. Renwick is keenly attuned to key business drivers, market signals, and market trends.