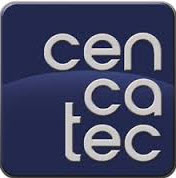 I look forward to conducting many more in depth seminars at this world of wonder that is Cencatec!" - Richard Apodaca, Director International at Uniweld
Fort Lauderdale, FL (PRWEB) April 08, 2016
In San Jose, Costa Rica, the CENCATEC institute educational training center was inaugurated on Wednesday and Thursday 30/31 March 2016. The training sessions began on Wednesday with Trane air conditioning units and Ecox VRF units. This was followed by a product overview given by Uniweld on Thursday, and the introduction of Uniweld's latest product introduction with the Smartech™ digital manifold.
Richard Apodaca, Director International at Uniweld, presented the Smartech™ digital manifold and used CENCATEC's cold storage room to demonstrate the multiple features available with Smartech™. Richard stated: "Cencatec's facilities are impressive as they provide a full range of working air conditioning and refrigeration applications, which provide real time interactivity with the technicians. Technicians were instantly able to appreciate the value of Smartech™ by being able to see Smartech™ pull in critical data from the cold room. I look forward to conducting many more in depth seminars at this world of wonder that is Cencatec!"
HVAC business owners from throughout the Caribbean and Central America were present as well as local HVAC technicians from Costa Rica. In addition to the seminars provided at Cencatec, attendees enjoyed interacting with the various systems installed at the location.
Mario Portillo, International Business Executive at Uniweld provided the product overview of Uniweld's most recent launches which include EZ Turn™ hoses and Uniweld's nitrogen flowmeter, NitroVue. Technicians that take the EZ Turn™ Challenge, appreciate the elimination of refrigeration burns and the ease with which EZ Turn™ hoses are connected to access valves under pressure.
Galpa Export is one of the market leaders in Latin America and the Caribbean for appliance parts, refrigeration, and air conditioning. In their role as leaders, they are paving the way in educating HVAC/R technicians in the region with the opening of their first CENCATEC training institute. More training is sure to follow in the region and Uniweld will be a key supporter of programs set out to educate technicians in the area.